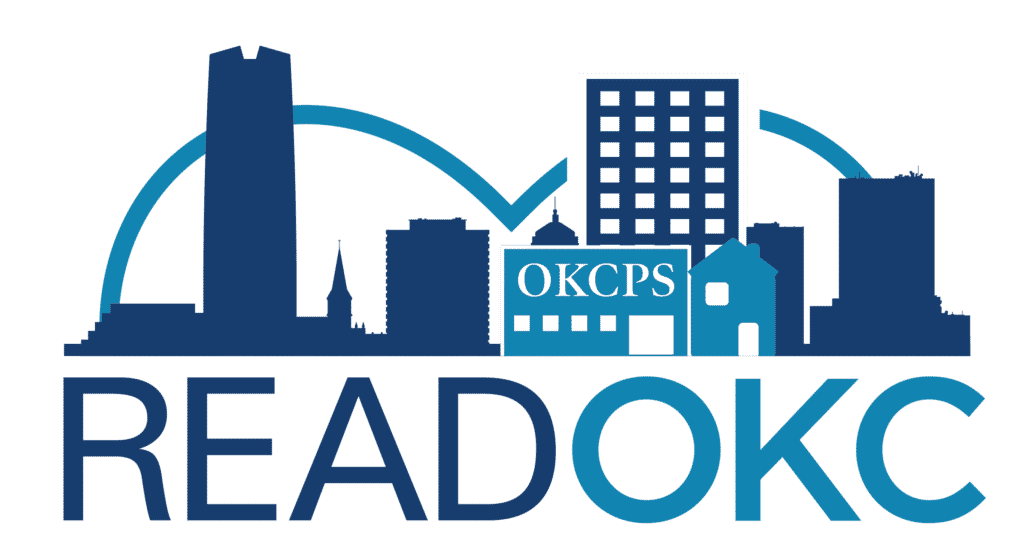 Mission:
To instill the love of reading in the students of OKCPS and in our community
Vision:
We envision a community engaged in reading from childhood through adulthood.
How to Get Involved with ReadOKC:
We recruit caring adults to serve as Reading Buddies and Book Club Leaders. Become a ReadOKC Volunteer and engage with a small group of students on a weekly basis. Enjoy reading with them and serve as a mentor in their lives.
We improve access to reading materials for OKCPS children through the ReadOKC On the Go! Book Bus and Little Libraries. Volunteer on the Book Bus, lead a book drive, or serve as a steward of a Little Library.
We organize Reading Challenges for OKCPS students during school breaks, with a goal for every student to read 20 minutes per day. Support our Reading Challenges by providing incentives!