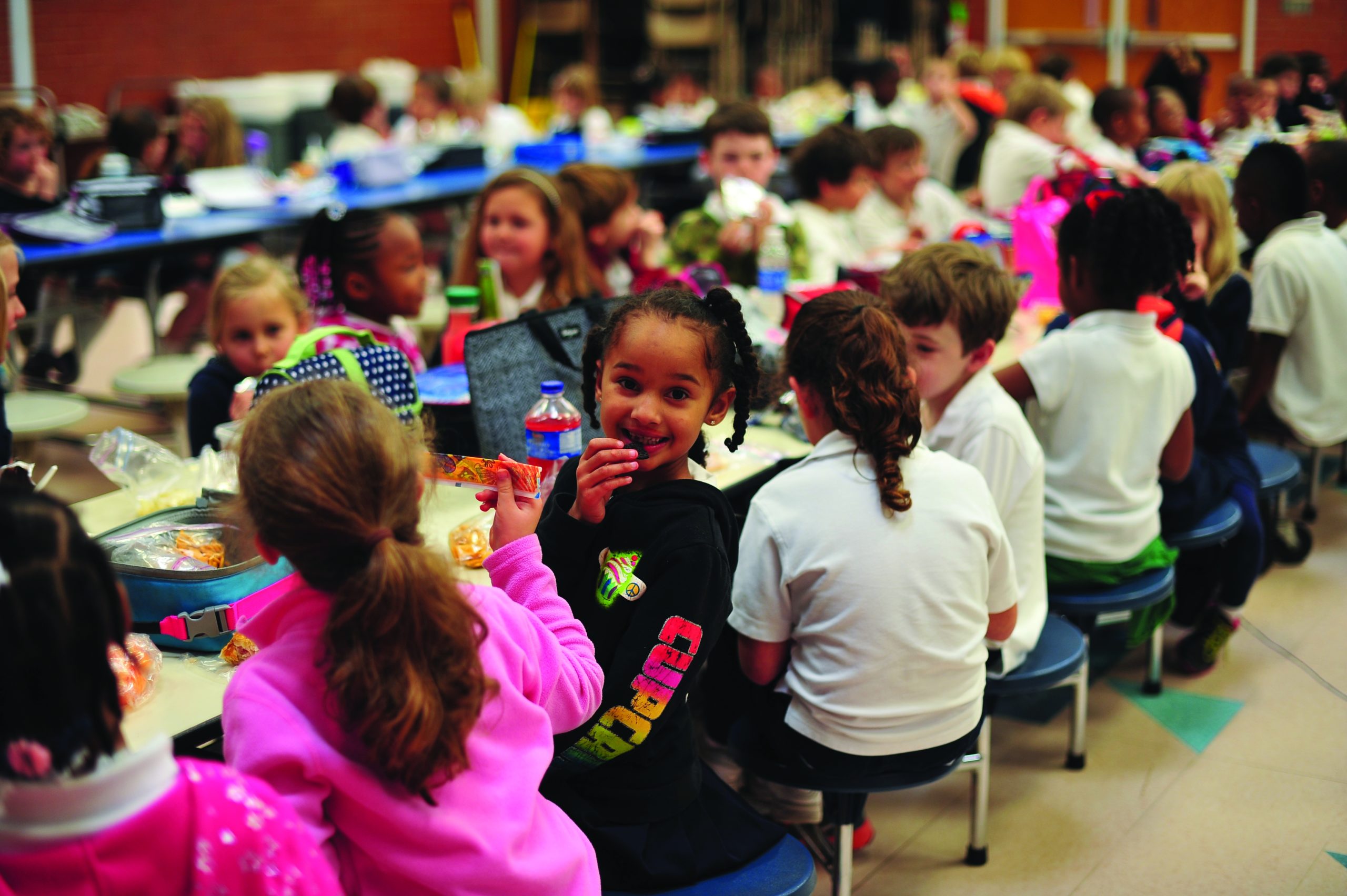 Thursday March 10, 2016
Celebrities and Business Leaders Unleash Philanthropic Flashmob, #Bestschoolday, Funding Classroom Requests on Donorschoose.org in Communities Spanning 47 States
MARCH 10, 2016, NEW YORK CITY – Today, more than fifty athletes, actors, founders, and philanthropists announced a surprise "flash funding" of classroom projects posted on DonorsChoose.org in communities across America. Collectively, these individuals committed over $14 million to fund nearly 12,000 projects, including books, art supplies, science equipment, field trips, and more. They are now challenging the public to join them by donating to classroom projects on DonorsChoose.org, making it a #BestSchoolDay for public school teachers and students nationwide.
"We all remember special days at school, whether it was going on a field trip, doing a science experiment, or performing in a school play," said Charles Best, founder and CEO of DonorsChoose.org. "Teachers have a hard time providing these experiences when they have to go into their own pockets to buy school supplies. We're so grateful to the people who have kicked off this philanthropic flashmob, and we hope that everyone–no matter the size of their wallet–will join this act of mass generosity by supporting a classroom project and committing to make every day a #BestSchoolDay."
To inspire citizen donors to support classroom projects, Sergey Brin, the co-founder of Google, and Brian Acton, the co-founder of WhatsApp, have together pledged $3.2 million to match donations on DonorsChoose.org, beginning today.
Philanthropists who are fully funding all the classroom projects in a city or state include:
● Paul G. Allen, founder & CEO of Vulcan, Inc., supporting Washington
● James Anderson, NFL player and actor, supporting Chesapeake, VA
● Carmelo Anthony, New York Knicks, supporting West Baltimore, MD
● Marc Benioff, chairman & CEO of Salesforce, supporting Hawai'i
● Bezos Family Foundation, supporting student-led projects from high-need schools
● Yvette Nicole Brown, actress, with an anonymous donor, supporting Cleveland
● Elsa Brule, philanthropist, supporting Alabama, Michigan, North Dakota, South Dakota, Milwaukee, WI, and Brownsville, Brooklyn, NY
● Barbara Dalio, public school advocate, supporting Connecticut
● Jack Dorsey, co-founder & CEO of Twitter, and co-founder, CEO, and chairman of Square, supporting Missouri
● Ric Elias on behalf of Red Ventures, supporting Mecklenberg County, NC and Lancaster County, SC
● Tim Ferriss, author of The 4-Hour Work Week, supporting Sacramento, CA; Long Island, NY; and New Hampshire
● Angela and David Filo, Yellow Chair Foundation, supporting Kansas; Louisiana; Solano, Santa Cruz, San Benito, Stanislaus, Yolo, and Fresno Counties, CA; and northern Alameda County, CA
● Larry Fitzgerald, wide receiver for the Arizona Cardinals, supporting Minneapolis, MN
● Bill & Melinda Gates, supporting South Bronx, NY
● Dan Gilbert, Cleveland Cavaliers, supporting Akron and Canton, OH, and Cuyahoga County, OH
● Perry and Donna Golkin Family Foundation, supporting Southern Tier NY and Manhattan, NY, and highest-need communities in Brooklyn, NY
● Theresia Gouw, venture capitalist and co-founder, Aspect Ventures, supporting northern NY
● Dwight Howard, starting center of the NBA's Houston Rockets, supporting PreK-2 literacy projects in Houston, TX
● Tony Hsieh on behalf of Zappos, supporting Las Vegas, NV
● Leslie and Cliff Hudson, CEO, Sonic, supporting Oklahoma City, OK
● Mark Ingram, NFL's New Orleans Saints, supporting Flint, MI
● Samuel L. Jackson, actor, supporting Chattanooga, TN
● Eron Jokipii, software author, supporting Western TX
● Anna Kendrick, actress, with an anonymous donor, supporting Maine
● Henry and Marie-Josée Kravis, supporting Tulsa, OK
● Ashton Kutcher, actor and entrepreneur, supporting Iowa
● Karen Leshner, president, Intrepid Philanthropy Foundation, supporting San Joaquin County, CA
● Howard L. Morgan, venture capitalist, First Round Capital, supporting West Bronx, NY
● Bob Moritz, PwC US Chairman, and PwC Charitable Foundation, supporting Jamaica, Queens, NY and Miami, FL
● Elon Musk, supporting Los Angeles, CA; Washoe, NV; and Coryell and Cameron, TX
● Blake Mycoskie, founder and chief shoe giver, TOMS, supporting Wyoming
● Craig Newmark, founder, craigslist and craigconnects, supporting Detroit, MI and New Jersey
● Alexis Ohanian, co-founder, Reddit, and best-selling author, supporting Fort Greene, Brooklyn, NY
● Laura and John Overdeck, Overdeck Family Foundation, supporting Washington, DC, and the surrounding metro area
● Gwyneth Paltrow, actress, supporting Santa Monica, CA
● Alison and Mark Pincus supporting Long Beach, CA
● Lynda Resnick, vice-chair and co-owner, The Wonderful Company, supporting Kern and Kings Counties, CA
● Lauren Miller Rogen and Seth Rogen, supporting Sonoma County, CA
● Chris Sacca, venture investor, Lowercase Capital, supporting Buffalo, NY
● Sheryl Sandberg, COO, Facebook, and founder, LeanIn.org, supporting Imperial, Modoc, Tehama, Tulare, Trinity, Siskiyou, Merced, Lake, Glenn, and Madera Counties, CA
● Russell Simmons, entrepreneur and philanthropist, supporting Hollis, Queens, NY
● Herbert Simon Family Foundation and the Pacers Foundation, supporting Indiana
● Elizabeth Simons and Mark Heising, supporting Mississippi
● The Simons Foundation and Math for America, supporting Bronx, NY
● Alys and Brad Smith, chairman and CEO, Intuit, supporting West Virginia
● Torrey Smith, NFL wide receiver, supporting East Baltimore, MD
● Sobrato Family Foundation, supporting Santa Clara County, CA and southern Alameda County, CA
● Livia and Biz Stone, co-founder, Twitter, and co-founder and CEO, Askjelly.com, supporting Boston, MA and Contra Costa County, CA
● Jeremy Stoppelman, CEO and co-founder, Yelp, supporting Oakland, CA
● David Sze, venture capitalist, supporting Monterey County, CA
● Jeff Weiner, CEO, LinkedIn, supporting San Mateo County, CA
● Sara and Evan Williams, founder of Medium, co-founder of Twitter, supporting Nebraska and San Francisco County, CA
● Serena Williams, world's #1 women's tennis player, supporting Compton, CA
● Joanne and Fred Wilson, supporting Montgomery County, MD, and Orange County, NY
● An anonymous donor, supporting Alaska, Kentucky, New Mexico, Ohio, and projects from among the 50 highest-need communities in the country
Many #BestSchoolDay funders chose to support their home city or state. To showcase the areas that have been flash funded, DonorsChoose.org partnered with The Huffington Post to create an interactive media hub highlighting the communities funded through #BestSchoolDay and the needs that still exist in America's classrooms.
Stephen Colbert, a board member of DonorsChoose.org, planted the seed for #BestSchoolDay when he unveiled the funding of all classroom projects in his home state of South Carolina in May 2015. Seeing the impact of that gift, Livia and Biz Stone, co-founder of Twitter, committed to fund all the projects in Boston and Contra Costa County, CA, which spurred Twitter co-founders Jack Dorsey and Evan Williams to commit to the states where they grew up. The concept grew from there.
"My wife Livia and I love DonorsChoose.org because when we help the teachers and kids, it makes a world of difference to them. It's our investment in a bright future," said Stone. "Plus, we love getting those thank-you letters and photos from teachers and students. We hoped introducing our friends to DonorsChoose.org by creating #BestSchoolDay would have a viral impact of massive goodness for all involved."
For additional comments from today's flash funders, visit the DonorsChoose.org FAQ.
DonorsChoose.org shared the news with teachers and supporters today via social media, videos, and emails sent to teachers whose projects were funded. This is the largest flash funding effort the organization has undertaken since its founding in 2000. To be eligible for the flash funding, teachers in funded areas had to have submitted a project to DonorsChoose.org by March 7, 2016.
Those interested in supporting a classroom project can visit www.donorschoose.org to find a project request that speaks to them. Teachers and donors are also encouraged to share their support on social media sites like Facebook, Twitter, Instagram, and Pinterest with the tag #BestSchoolDay.
About DonorsChoose.org
Founded in 2000, DonorsChoose.org makes it easy for anyone to help a classroom in need. Teachers at over two-thirds of all the public schools in America have created project requests, and more than 2 million people have donated $400 million to projects that inspire them. Over 17 million students—most from low-income communities, and many in disaster-stricken areas—have received books, art supplies, field trips, technology, and other resources that they need to learn.