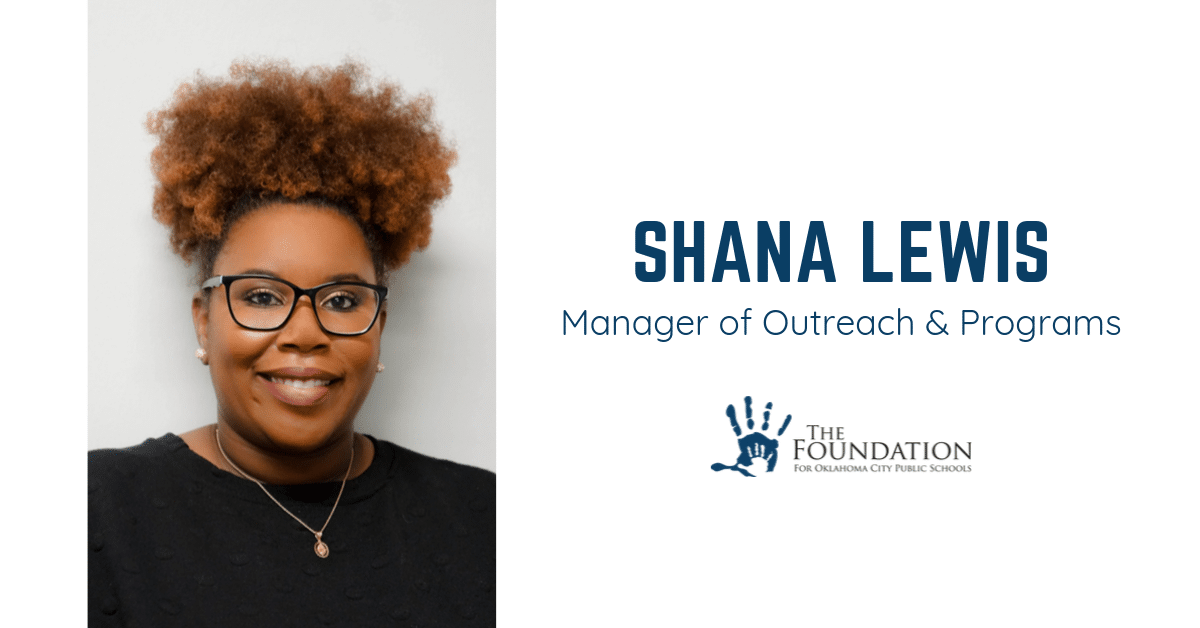 Wednesday October 9, 2019
Foundation for Oklahoma City Public Schools Names Manager of Outreach & Programs
OKLAHOMA CITY (Oct. 10, 2019) — The Foundation for Oklahoma City Public Schools welcomes Shana Lewis as the nonprofit's new manager of outreach & programs. Lewis will work to grow participation in Foundation programs throughout local schools and the city.
"Shana brings a wealth of experience in fostering relationships with community and business leaders," said Foundation President & CEO Mary Mélon. "She will help us build champions and create lasting change for OKCPS."
Lewis has most recently served as the business and community development specialist for True Sky Credit Union and the executive program coordinator of business development for the Urban League of Great Oklahoma City.
She holds a bachelor's degree in public relations from the University of Central Oklahoma and a master's degree in nonprofit leadership from Oklahoma City University.