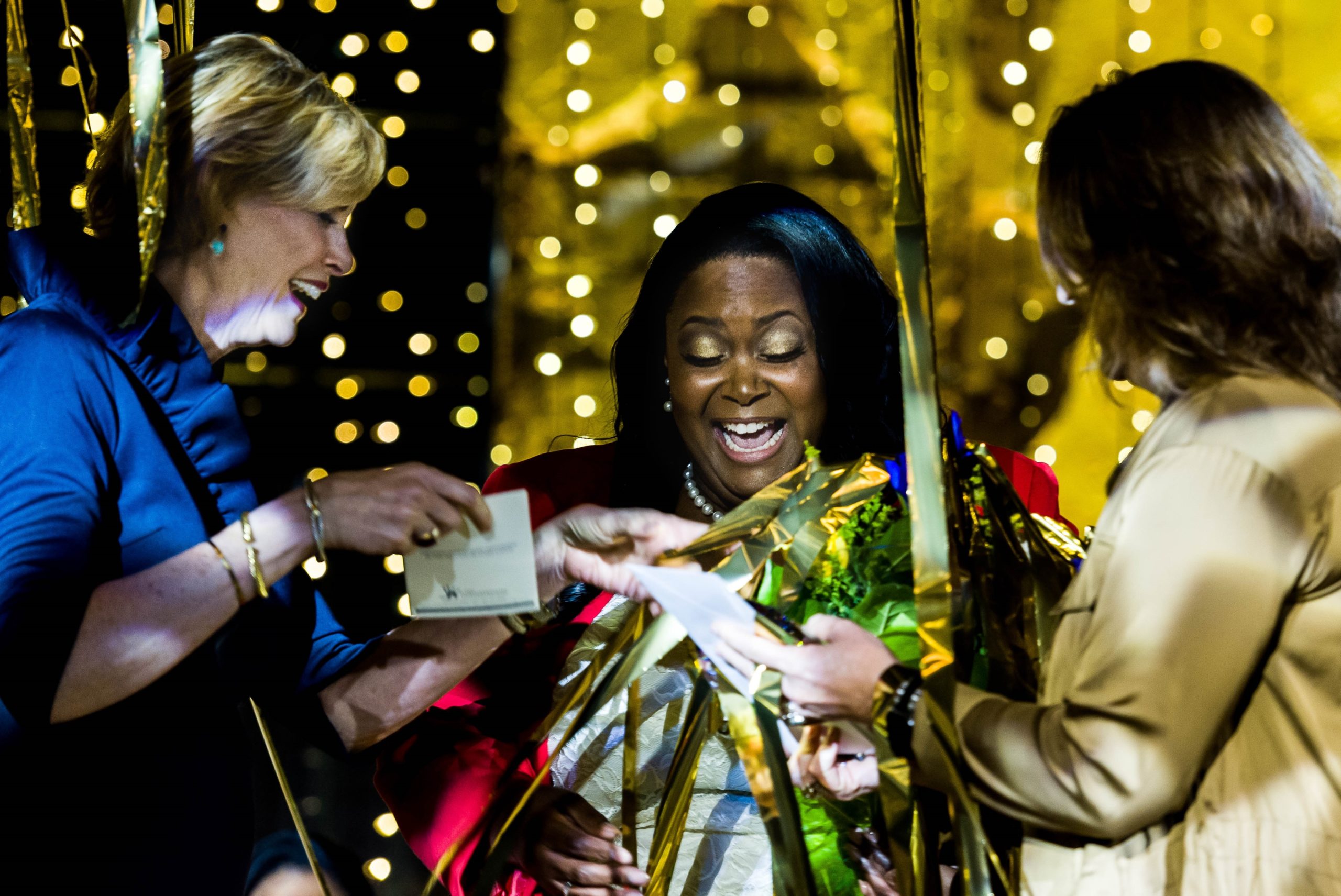 Thursday May 9, 2019
2019 Teacher of the Year announced
The Foundation for Oklahoma City Public Schools and Oklahoma City Public Schools (OKCPS) honored Christina Kirk as district Teacher of the Year at the 2019 Stars of Education event.
Kirk teaches English language arts and the AVID elective for eighth graders at Rogers Middle School.
Although illness forced Kirk to drop out of high school, she eventually earned a GED and a bachelor's degree from Fisk University, followed by a law degree from the University of Tulsa. She also serves as a municipal judge in Langston and Coyle, Oklahoma.
Kirk has contributed to best-selling books and founded Prep U, which encourages and supports young women.
"My guiding life principle is to be the person I needed when I was growing up," she said. "My greatest contribution is the relationship I cultivate with each student."
Kirk said her educational goal is to help students feel a connection to a teacher, which leads them to give more effort and reach a higher level of performance.
As the Teacher of the Year, Kirk received a cash award from The Foundation. She will represent the district in the Oklahoma State Teacher of the Year competition.
Molly Jaynes, a third-grade teacher from Cesar Chavez Elementary, was named first runner-up. The second runner-up was Julio Fajardo, who teaches sixth grade at Capitol Hill Elementary.
The winners were selected from a group of nine finalists who share a passion for teaching and a strong commitment to serving their students, schools and community. The group also includes:
• Katie Alsup, Belle Isle Enterprise Middle School, seventh grade geography
• Tara Bassett, Oklahoma Centennial Mid-High, English
• Sally Berry, Johnson Elementary, sixth grade
• Debra Cox, Buchanan Elementary, special education
• Amanda Girdler, Kaiser Elementary, sixth grade
• Monica Green-Griffin, Hillcrest Elementary, reading remedial specialist
"The district is full of amazing educators who give their all for students, but Christina Kirk stands out," said Mary Mélon, president and CEO of The Foundation. "Students can see how much she valued her own education, and they feel how much she cares about them. The passion she demonstrates is unmatched, and it's an honor to name her Teacher of the Year."
Stars of Education also featured a special video presentation and a Lifetime Service Award for Cliff Hudson, former chairman of the Foundation's board.
"Over the last four years, the Foundation has transformed into a major force for positive change in how the community views and supports OKCPS," Mélon said. "Without Cliff's fortitude, vision and effort, the Foundation wouldn't be here."
The Sam and Charolet Shirley Outstanding Principal awards were given to Pierce Elementary Principal Paula Pluess and Northwest Classen High School Principal Jahree Herzer. Each principal received a cash award plus $1,000 for their school to use toward Partners in Action projects.
The Foundation awarded three Partners in Action finalists as Community Partners of the Year:
• Love's Travel Stops & Country Stores Inc., large business
• Oklahoma Shirt Co., small/medium business
• Crossings Community Church, faith-based/nonprofit
The Valuable Volunteer and Support Staff of the Year winners were also recognized at the event and received cash awards.