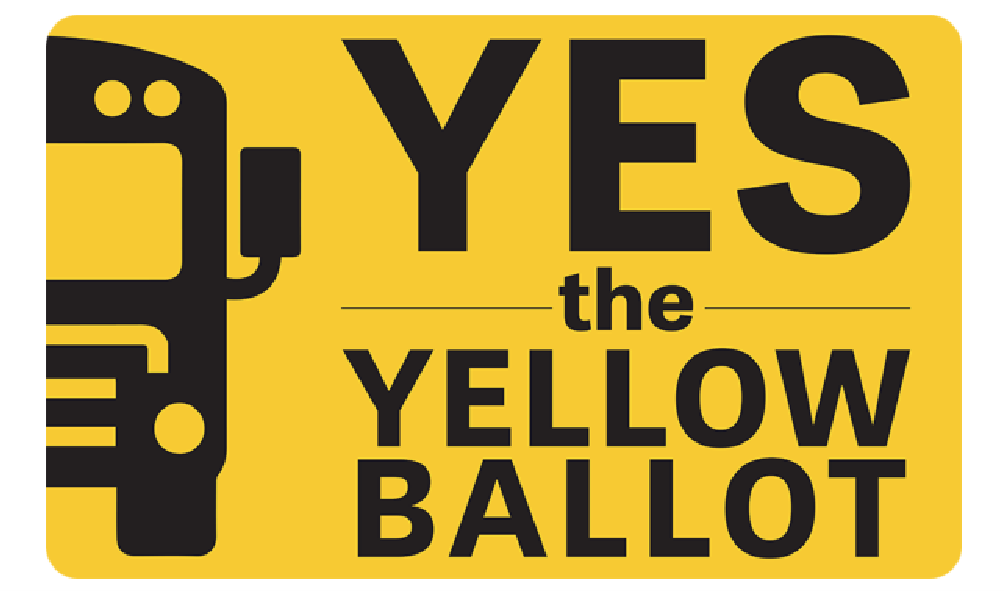 Monday October 17, 2016
Yes the Yellow Ballot
There is a great deal of clutter and noise as we head into the last few weeks before the November 8 election. A highly contentious presidential race, numerous state races and a plethora of diverse state questions will all be presented for a vote. Voters in the Oklahoma City Public Schools district will also have a chance to Yes the Yellow Ballot for much needed support for our schools.
This bond proposal is a no tax increase bond that addresses essential needs for transportation, technology and building maintenance. The bond ballot will consist of three separate proposals with a total of $180 million in investments, including:
• $106.3 million for maintenance – Repair/replace air-conditioning/heating systems, roofs, electrical and plumbing. Funding also provided for Fine Arts and Athletics (including equipment, uniforms and materials) and playgrounds. These investments will be made at 78 school district sites as well as district-owned charter schools.
• $19.2 million for transportation – 100 school buses, 10 activity buses and 10 additional 7-passenger vehicles for student transportation. The average school bus in Oklahoma City Public Schools in 10.5 years old, with about 200,000 miles.
• $54.5 million for technology – New computer labs, testing computers for students, IPad cars for all schools, new IPads and computers for teachers and replacement of the aging employee attendance system.
It is important to remember that Oklahoma City Public Schools was forced to cut $30 million from their budget last school year because of the state budget shortfall. The future continues to look bleak, according to reports coming from 23rd and Lincoln.
This bond proposal addresses essential needs for our schools. We all read the stories about broken air conditioners and classrooms being disrupted by the heat. We also hear about buses breaking down with students inside. The investments made through MAPS for Kids need to be maintained, just as we take care of our personal homes and vehicles. Technology is required for our students to succeed in the digital age and we cannot afford to let our schools, students and teachers fall any further behind.
State statute requires a super majority (60%) for school bond elections to pass, so every vote is critically important.
A no tax increase bond for critical needs for our schools is a no brainer. If you are a voter in the OKCPS district, Yes the Yellow Ballot. If you are outside the OKCPS district, encourage others to vote yes. Our schools need this and our students and teachers ultimately benefit.
Read Mary Mélon's original column on NewsOK.