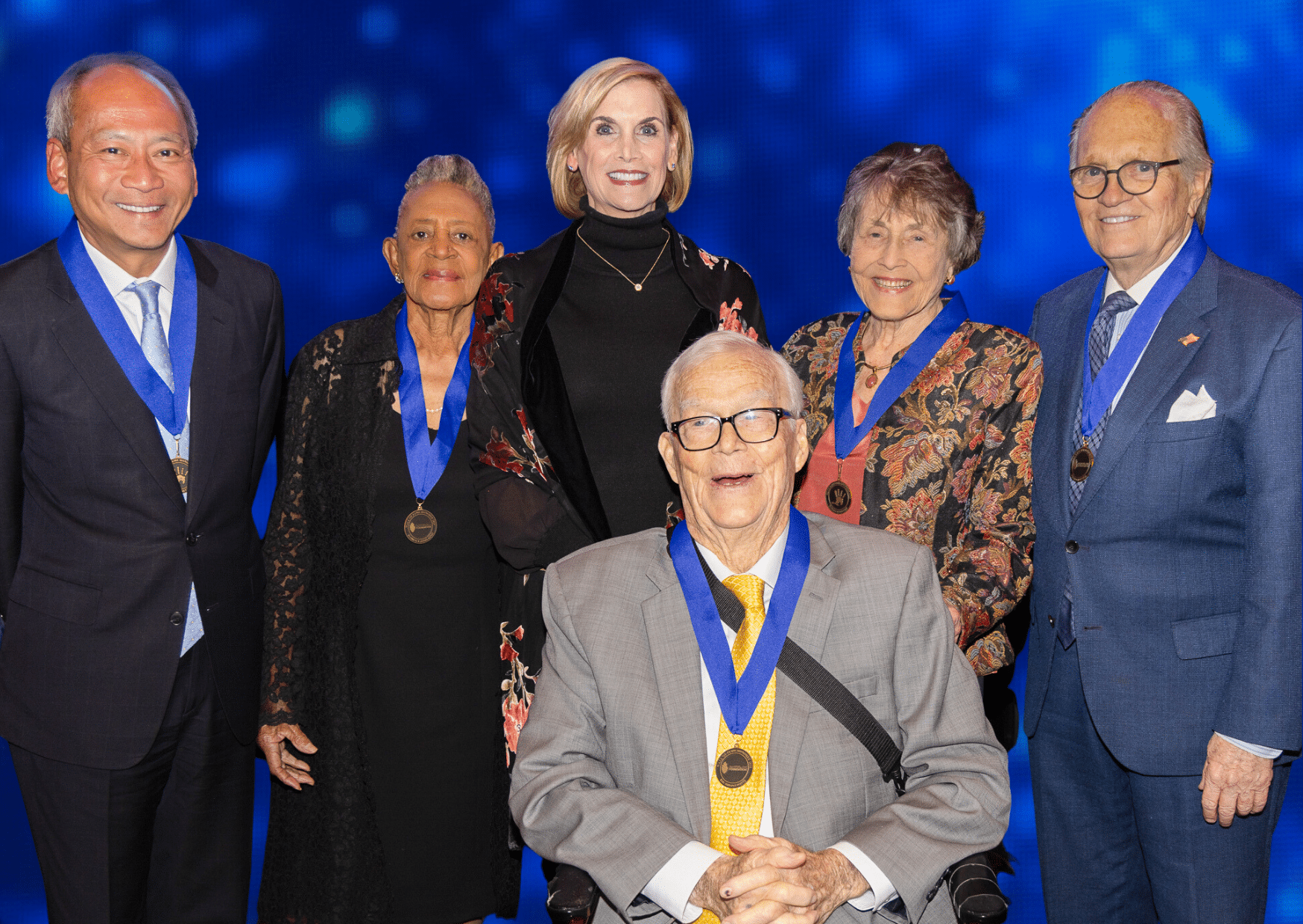 Monday November 13, 2023
OKCPS Alumni Credit Teachers
Florence Jones Kemp was the child of a sharecropper and started life in Boley, Oklahoma before moving to Oklahoma City and attending Oklahoma City Public Schools. She graduated from Douglass High School and soon after graduation in 1952 opened Florence's Restaurant. She is the first in Oklahoma to win the prestigious James Beard Award. She says her high school home economics teacher believed in her and, along with her mother, taught her to cook. Her teacher also taught her to sew with a machine and to make patterns. She thought she'd become a seamstress, but lucky for all of us, she pursued the restaurant business instead.
Cuong Do and his family immigrated to Oklahoma from Viet Nam in 1975. He attended NW Classen High School and graduated as valedictorian of his class. He spent time during high school doing research at OMRF and had support from his teachers and principal to get advanced work to keep him challenged and learning. He won awards in the science fair all four years of high school He has had leadership roles in several large companies, including Lenovo, Merck and Samsung. He now serves as president and chief executive officer of Bio Vie, a clinical stage company developing therapies for Alzheimer's disease.
Dr. J. Don Harris grew up in South OKC and attended OKCPS from elementary through graduation at Capitol Hill High School. He became a dentist by training and education, but his humble beginnings led him to a lifetime of service. He founded a nonprofit devoted to serving the dental needs of the elderly and disabled and served more than 50 years on the Oklahoma City County Board of Health, among many other civic endeavors. He treated so many well-known politicians, business and civic leaders and current or former athletes that he earned the moniker, "Dentist to the Stars."
The late Pam Henry was the last March of Dimes National Polio poster child and went on to become a trailblazing broadcast journalist and tireless advocate for the disabled, after getting her start in Oklahoma City Public Schools. While attending John Marshall High School she participated in theatre productions where roles were found or developed to match her abilities and took speech classes and won oratory competitions.
Ray and Pat Potts met in Missouri before making Oklahoma City home. They never attended OKCPS, but have spent decades providing support. Pat served on the Oklahoma City School Board of Education during desegregation, twice as chair of the board. Ray was the first chair of the board of the OKCPS Foundation. Both have been passionate advocates for public education, offering their time, talent and treasure to the cause.
Each of these individuals have made an indelible mark in their professional lives and each were recently inducted into the Oklahoma City Public Schools Foundation's Wall of Fame. They are in very good company, joining 100 other members such as Vince Gill, Rick Bayless, Gerald McCoy and Cliff Hudson, to name just a few.
Each of these exceptional individuals deserve their well-earned recognition.  Each of them credited Oklahoma City Public Schools and their teachers for providing them with the foundation they needed to succeed. It happened for our honorees and it happens every day. Public education is our future.
–Mary Mélon-Tully, President and CEO of the Oklahoma City Public Schools Foundation.