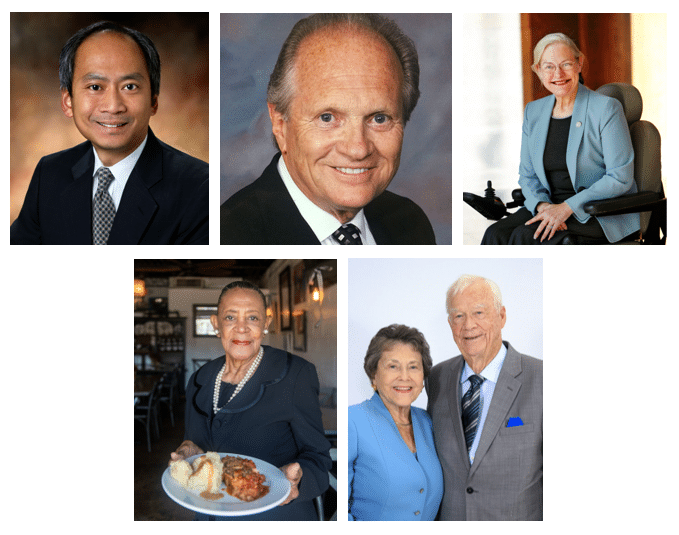 Wednesday June 21, 2023
OKCPS Foundation announces 2023 Wall of Fame honorees
OKCPS Foundation announces 2023 Wall of Fame honorees 
Distinguished honorees will be inducted into the Oklahoma City Public Schools Foundation Wall of Fame during a special ceremony in October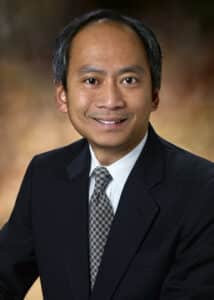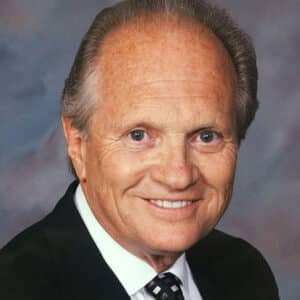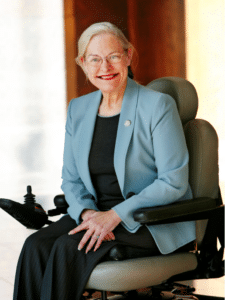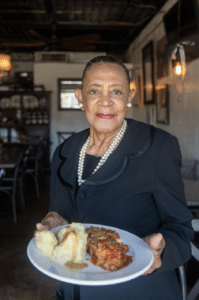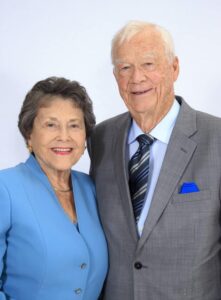 Left to Right: The 2023 OKCPS Foundation Wall of Fame honorees are Cuong Do,  J. Don Harris, D.D.S., Pamela Ruth Henry (Posthumous), Florence Jones-Kemp and Unsung Hero Honorees Ray and Pat Potts.
DOWNLOAD PHOTOS HERE

OKLAHOMA CITY (June 21, 2023) – The Oklahoma City Public Schools Foundation is proud to announce four individuals and one couple as its 2023 Wall of Fame honorees. This year's class will include four traditional honorees, with one being honored posthumously, and one couple designated as Unsung Heroes. The 2023 honorees will be inducted into the Wall of Fame on October 30 at the 39th annual Wall of Fame Humanitarian Awards event.
For nearly four decades, the OKCPS Foundation's Wall of Fame has celebrated the long, rich history of Oklahoma City Public Schools by recognizing alumni who have gone on to become influential leaders in the city, state and beyond. The new honorees will join 100 other Oklahoma City Public Schools (OKCPS) alumni who have been inducted since the creation of the Wall of Fame in 1985.
2023 Wall of Fame Honorees
Cuong Do (Northwest Classen High School) is President and CEO of BioVie Inc., a clinical-stage company developing innovative therapies for Alzheimer's Disease, Parkinson's disease and refractory Ascites. Prior to BioVie, Do was President of Samsung's Global Strategy Group, Chief Strategy Officer for Merck, Tyco Electronics and Lenovo, and a senior partner at McKinsey & Company for 17 years. He holds a BA from Dartmouth College and an MBA from the Tuck School of Business at Dartmouth. Do is an active entrepreneur with expertise in founding new companies and coaching others on how to start their own businesses. He is an active volunteer, philanthropist and supporter of several causes, most notably autism and education. He founded Identifor, Inc. and Identifor Foundation to help teenagers with autism gain confidence and independence as they transition to adulthood. Additionally, Do founded the Profectum Foundation to train clinicians and parents on how to work with children with autism and helped build Celebrate the Children, a school for children with special needs in New Jersey. With a mission to improve the health and well-being of all people, Do serves on numerous boards that benefit the nonprofit, education, healthcare and technology industries.
J. Don Harris, D.D.S. (Capitol Hill High School) has dedicated over 45 years to the field of dentistry with a focus on providing services to those who are less fortunate. Specializing in serving those with developmental or congenital disabilities and elderly Oklahomans who are in dire need of free comprehensive dental care due to lack of financial resources, Dr. Harris' passion for helping those less fortunate led to his establishment of D-DENT, Dentists for the Disabled and Elderly in Need of Treatment, which has provided over $22.6 million in free dental care to the elderly and mentally challenged in Oklahoma. His belief that no one should be denied the right to health care due to social or economic status has led him to donate critical dental services to hundreds of patients across the United States and as far as Honduras, Peru, the Amazon, and Africa. Dr. Harris continues to give back to Oklahoma City Public Schools by serving as the passionate leader of the Capitol Hill High School Alumni Association.
Posthumous Honoree Pamela Ruth Henry (John Marshall High School) was born in Ardmore, Oklahoma, in 1950. Just 14 months after her birth she contracted polio; this would eventually leave her unable to walk without crutches and ultimately force her to rely on the use of a wheelchair. In 1959, she was selected to be the national polio poster child for The March of Dimes and became the last child to represent polio victims in the annual campaign. While representing the campaign on a nationwide tour, she met several influential journalists who inspired her to pursue a career in the industry. After graduating with a degree in journalism and broadcasting from the University of Oklahoma in 1973, Henry became the first female news reporter for WKY television in Oklahoma City. She fearlessly broke through the glass ceiling and led a successful 30-year career working with multiple television and radio stations. After retiring in 2002, Henry turned her focus to advocating for people with disabilities and even served as chair of the Oklahoma City Mayor's Committee on Disability Concerns. She continued her advocacy for increased accessibility for people with disabilities until her death on September 25, 2018.
Florence Jones-Kemp (Douglass High School) was born in 1931 in Boley, Oklahoma, to sharecroppers Robert and Elizabeth Jones. Florence learned how to cook from her mother in their farmhouse kitchen and in her home economics class at Douglass High School. In 1952, just two short years after graduating from high school, she opened the doors of Florence's Restaurant with only a second-hand stove and one table. The restaurant was immediately popular and quickly outgrew its original space in downtown OKC. In 1969, she moved to her current location on 23rd Street. Florence's Restaurant has been a staple in Northeast Oklahoma City ever since. Her fresh, homemade Southern cuisine has received national media attention and several accolades, including the ultimate recognition when Florence's Restaurant was named a 2022 James Beard Foundation America's Classics Award winner. Florence's was the first restaurant in Oklahoma to receive this prestigious award. At 92 years old, Florence can still be found working in the restaurant alongside her beloved daughter, Victoria.
Unsung Hero Honorees Ray and Pat Potts married in June of 1955 after meeting at the University of Missouri, where Ray received his Bachelor of Arts and a Masters in Geology, and Pat received a Bachelor of Arts in Political Science. Since moving to OKC in 1959, the couple have made a significant impact on the community, especially in the nonprofit sector. Pat founded the Oklahoma Center for Nonprofits and served as its President and CEO for over 20 years while Ray co-founded an independent energy company called PSEC and served as its President and CEO for over 30 years. In 1980, the Potts created the Community Resource Development Foundation (CRDF) to provide nonprofits with financial support for the provision of management training to turn their good intentions into tangible results. Improving and supporting education in OKC has long been a priority in their philanthropic efforts. Pat was elected twice to serve as Chair of the Oklahoma City School Board and Ray served for eight years as a member of the State Board of Education. The Potts were a critical part of the establishment of the Oklahoma City Public Schools Foundation in 1984, with Ray serving as the Foundation's first chairman of the board. In 2000, the CRDF became the Potts Family Foundation, and the organization continues to provide vital support to nonprofits that focus on education and early childhood development in Oklahoma.
"We are extremely proud to announce our 2023 Wall of Fame honorees," said Mary Mélon-Tully, the president and CEO of the Oklahoma City Public Schools Foundation. "The scope of their respective influence is profound, and each of them serves as an amazing inspiration to us all, as well as for today's OKCPS students. We look forward to coming together with former honorees and our community in October to honor and highlight their accomplishments."
The Wall of Fame Humanitarian Awards will take place on Monday, October 30, at the Skirvin Hotel in downtown Oklahoma City. The early evening reception will begin at 4:00pm with a heavy hors d'oeuvres buffet, dessert and wine, and the program will begin at 5:00pm. The 2023 event co-chairs are Ashley Perkins, OKCPS Foundation board member and Vice President of Cox Business Oklahoma, and Gerald McCoy, 2022 Wall of Fame honoree (Southeast HS), entrepreneur and former NFL player.
If you are interested in becoming an event sponsor or would like to purchase tickets, please contact kelli@okckids.com or visit www.okckids.com/wall-of-fame.
###
ABOUT THE OKLAHOMA CITY PUBLIC SCHOOLS FOUNDATION
Created in 1984, the Oklahoma City Public Schools Foundation is a nonprofit organization with a mission to advance excellence, advocate for equity and build strong community support for lasting success in Oklahoma City Public Schools. The Foundation works closely with the District and business community to align strategies and priorities for sustained performance improvement. Please visit us online at www.okckids.com for more information on our focus areas and volunteer and giving opportunities.
Media Contact
Beth Harrison | Gooden Group | 405-625-5258 | bharrison@goodengroup.com