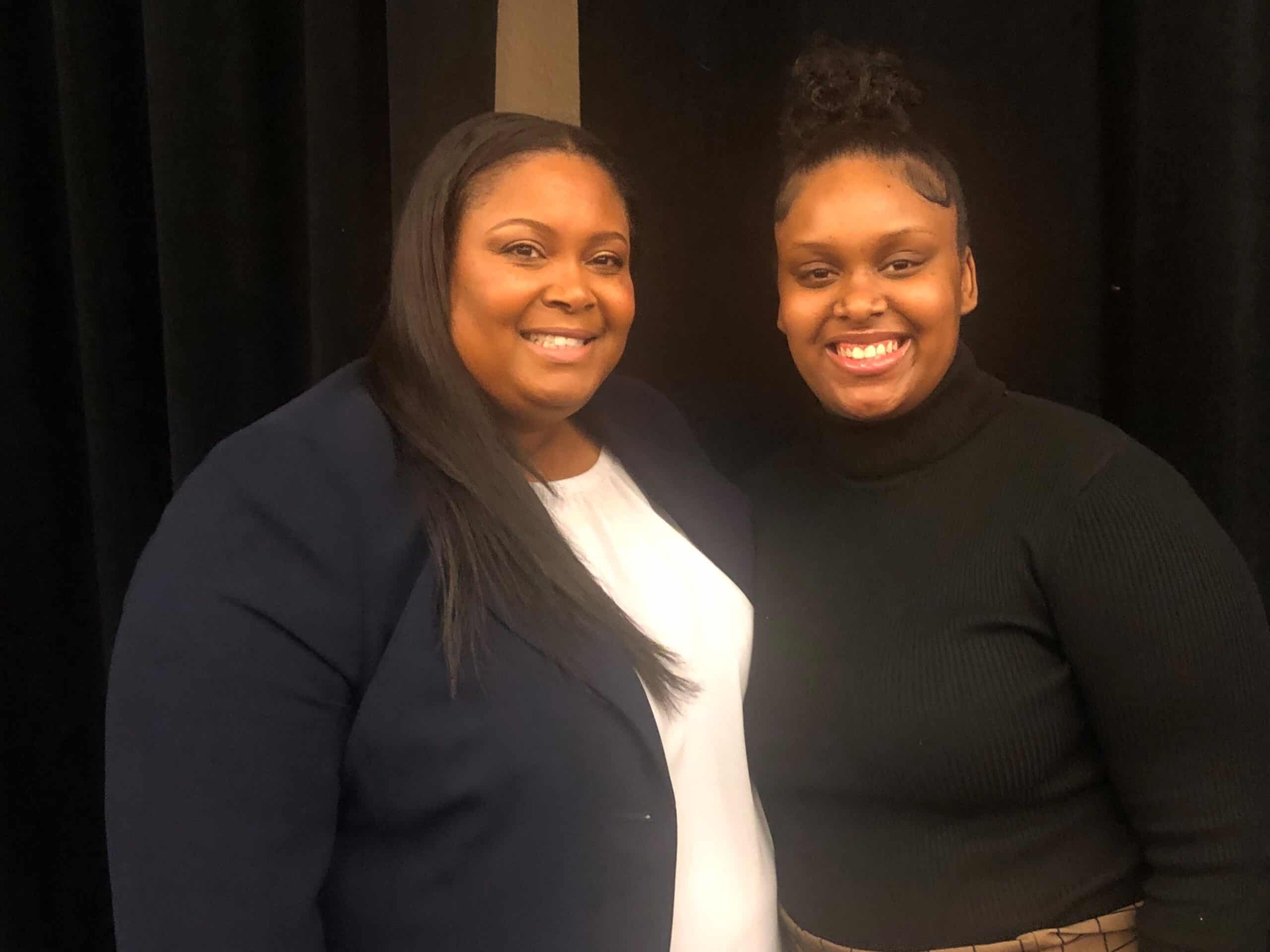 Friday January 20, 2023
It Starts With Nia
"It Starts with Me – Realizing the Dream" was the theme of the 26th annual Midwest City MLK Prayer Breakfast held last week. Every speaker was inspiring, every song was uplifting and the powerful messages that Dr. King shared with the world still resonate today.
More than 400 individuals from throughout the community filled the Reed Center. All with one purpose – to honor the legacy of a man who spoke up for justice and equality and paved the way for progress at that time and for the very important work that still continues today.
Towards the end of the program an award was given to a high school senior from Oklahoma City Public School's Star Spencer High School. Neighujah (Nia) Harmon received the Thomas Michael Jahn Scholarship Award. The late Thomas Michael Jahn is a former MWC Police Chief and is credited with starting the prayer breakfast 25 years ago. Nia is 17 years old and has already found her voice. She lives the words of Dr. King and has a story that needs to be shared.
She sees Dr. King as an example that one person can make a difference by standing up for what they believe in and fighting for what is right. She is doing very well academically with a 3.7 GPA. She is involved in her school, serving as Senior Class President and Student Council President. She is involved in athletics and serves as Co-captain of the softball team and as a member of Sisters of Stomp.
Nia is part of the AVID program (Advancement via Individual Determination), led by former OKCPS teacher of the year Dr. Christina Kirk. She credits Dr. Kirk as her teacher and mentor who always finds the time to pour into her.  She has also participated in Prep University for five years, which is led by professional women in the community. She says has it has helped her not only academically, but has provided her with a sense of pride and self- worth.
Nia's life goal is to change the stigma of seeking mental health services in the African American community by focusing on serving youth. Her plan is to major in Psychology and minor in African American Studies at an HBCU. There is no doubt she'll succeed because she's been accepted at 31 colleges and over $541,000 in scholarship award offers.
Nia has also used her voice to advocate for her school to have more AP classes. She understands that service and equality were part of ML King's mantra and are also important to her. She and her classmates continue to raise their voices for equity in education and they should be applauded and heard.
Nia is an exceptional person with a very bright future. Hopefully she will come back to Oklahoma after college and bring her passion and positivity to share with future generations of Star Spencer students. Wherever she goes, she will be making a difference in the world because she knows she can. Reverend King's wish for the dream to start within each of us is alive and well in Nia. We can all be inspired and learn.