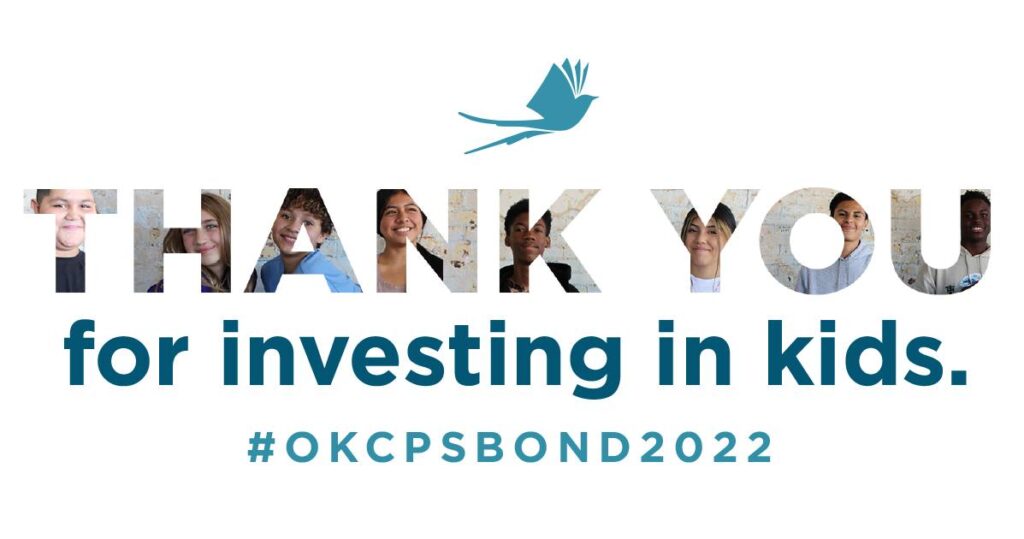 Wednesday November 30, 2022
Building the Future #OKCPSBond2022
Great schools mean great neighborhoods, and this bond approval will bring to transformational learning opportunities for the 34,000 children who call
Oklahoma City Public Schools
home. These same children, and those who follow them, will be entering our workforce, moving their families into our neighborhoods, starting new businesses and using their own voices at the polls. On November 8th, our city showed these young people how much we believe in them, and with the help of our partners, the Oklahoma City Public Schools Foundation looks forward to continuing our support of OKCPS students, families and staff.
– Mary Mélon-Tully
OKCPS Foundation President & CEO
To learn more about the OKCPS Bond, click
here
.