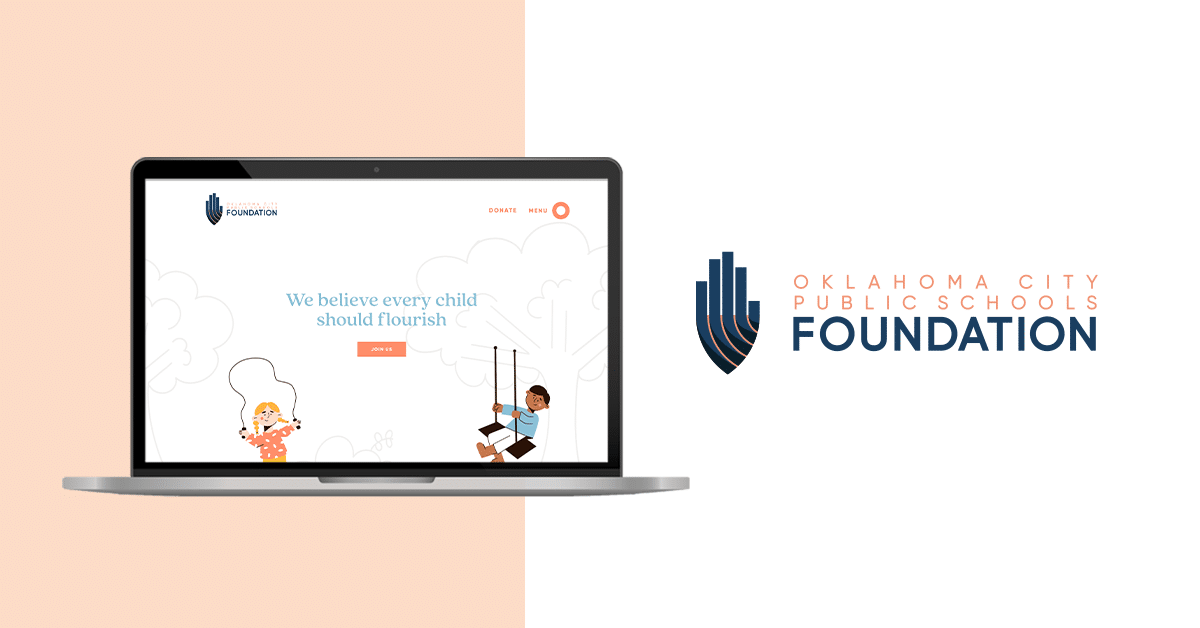 Wednesday November 16, 2022
Inspiration Comes in Many Forms
Most everyone can use some extra inspiration and hope these days, and there was plenty to be found at the 2022 Oklahoma City Public Schools Foundation's Wall of Fame Humanitarian Awards event.
Capitol Hill High School Alum Gregory McPherson II provided inspiration when he performed with three talented members of the Douglass High School Drum Line. McPherson received the Wall of Fame Unsung Hero honor this year as the Founder of Vizionaries ENT, Poetry and Chill OKC and Poetry and Chill OKC Kids. He spends time with OKCPS students, helping them put voice to their feelings through poetry and performance. Gregory McPherson II has found his calling by giving students hope and inspiration.
Wall of Fame honoree Dr. Karl Hansen is a graduate of NW Classen High School. He currently serves as a professor and James A. Merrill Chair of the Department of Obstetrics and Gynecology at the University of Oklahoma College of Medicine. He leads a robust Reproductive Endocrinology and Infertility program and is a nationally recognized researcher, teacher and lecturer as well as the recipient of the OU Medicine Award for Outstanding Patient Service three years in a row. With a resume like this, you may expect some arrogance, and it would be deserved. Not the case with Dr. Hansen. He credits his success to the investments others made in him, including his OKCPS teachers. Dr. Karl Hansen is dedicating his life to science, medicine and supporting women's health, while remaining humble and grateful.
Dr. Kathryn Jeffery, Wall of Fame honoree from Douglass High School, serves as Superintendent and President of Santa Monica College.  She earned her Ph.D. in Educational Administration, Community College Administration and has spent four decades in diverse higher education senior leadership roles across the western United States. Dr. Jeffery is known as a compassionate, student-centered leader who champions issues related to diversity, equity and inclusion, resulting in efforts to broaden support for basic needs of college students including food, housing and physical/mental wellness and wellbeing. Dr. Jeffery grew up in Creston Hills in NE OKC and described it as a lively neighborhood with a sense of community, shared backgrounds, and hopes and dreams for a better life without judgements based on skin color, race, gender, or income. Dr. Kathryn Jeffery credits her OKCPS teachers for her journey and has dedicated her life to education and providing wellbeing for the students she serves.
Former Southeast High School Spartan Gerald McCoy is a really big man, but his personality may be even bigger. His storied football career includes being a five-star college recruit before committing to the OU Sooners. After a successful college career and numerous awards for his defensive performance, he became the third overall pick in the 2010 NFL Draft. He played for nine outstanding seasons with the Tampa Bay Buccaneers, then went on to play with the Carolina Panthers, Dallas Cowboys and Las Vegas Raiders. During his youth, Gerald's father and late mother Patricia Diane instilled in him a deep appreciation for giving back. He and his wife Ebony created the Patricia Diane Foundation, which serves low-income single parents and their children. He made a visit to Southeast High School the day after the Wall of Fame event and spent time speaking to student athletes about how important it is to remember that where you come from doesn't dictate where you'll go in life. He stressed that being from south OKC and the "405" is something to be very proud of.
Each of these individuals know who they are and where they came from. They walked the halls of Oklahoma City Public Schools and our schools helped make them the people they are today. They inspire us all.