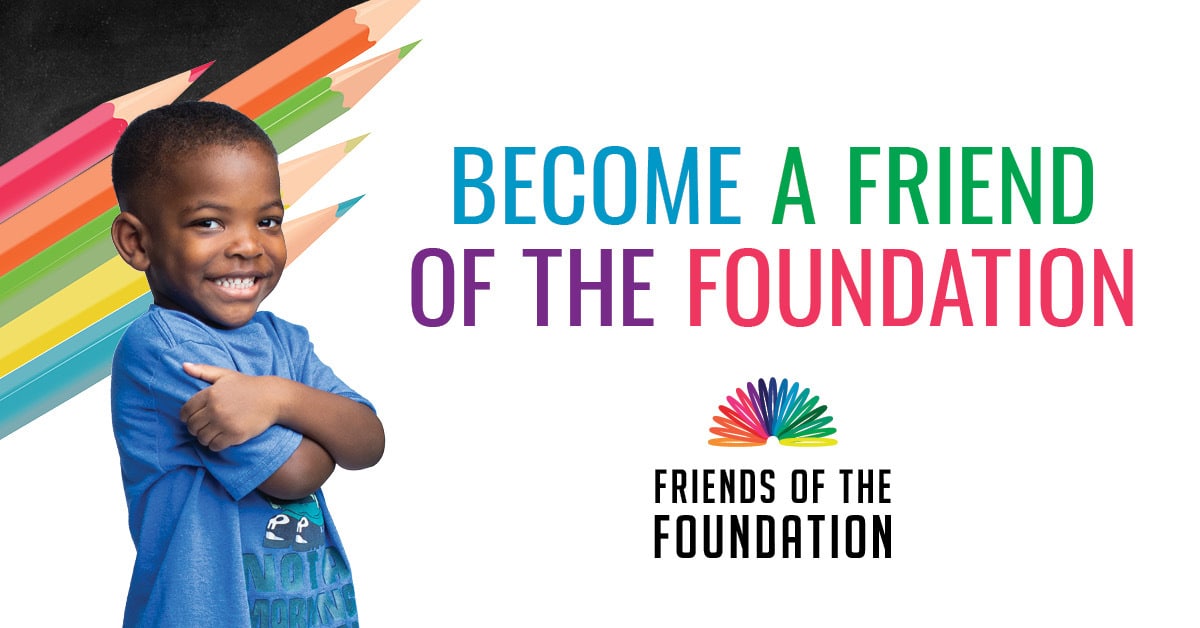 Monday November 30, 2020
The Foundation for Oklahoma City Public Schools Seeks Friends for Monthly Donations
To create lasting change in Oklahoma City Public Schools (OKCPS), it takes the whole community. This Giving Tuesday, the Foundation for OKCPS is calling on metro residents to join its new donor program, Friends of the Foundation, and provide hope and opportunity to every child in our district for as little as $10 a month.
"Education supporters have consistently stood up for OKCPS, providing an outpouring of support for big events and seasonal campaigns like our Kit-a-Kid school supplies drive," said Foundation President and CEO Mary Mélon. "Now, by joining Friends of the Foundation, they can make regular contributions and ensure we have sustainable revenue to keep our programs operating consistently and predictably. We hope people won't just give on Giving Tuesday but will get excited about pledging year-round commitments."
Friends of the Foundation founding member Thomas Cassidy shared why he supports the organization with a monthly donation.
"I believe strong public education builds strong communities," said Cassidy. "I support the Foundation for Oklahoma City Public Schools because its work to support teachers and students across the district is advancing excellence in OKCPS and everyone in Oklahoma City."
At every level, donors can make a big impact to support the Foundation's work in a variety of ways:
PATRON: $500+/month can pay half the tuition, fees and books for an OKCPS paraprofessional to earn a college degree and teacher certification
BENEFACTOR: $250-$499/month can provide 12 Kickstart donations to DonorsChoose for teacher classroom projects
ASSOCIATE: $100-$249/month can fund prizes for the OKCPS Teacher of the Year program
COMPANION: $25-$99/month can provide 10 school supply kits
COLLEAGUE: $10-$24/month can purchase 12 books for a #ReadOKC Little Library
For more information and to join Friends of the Foundation, visit OKCKids.com/donate.