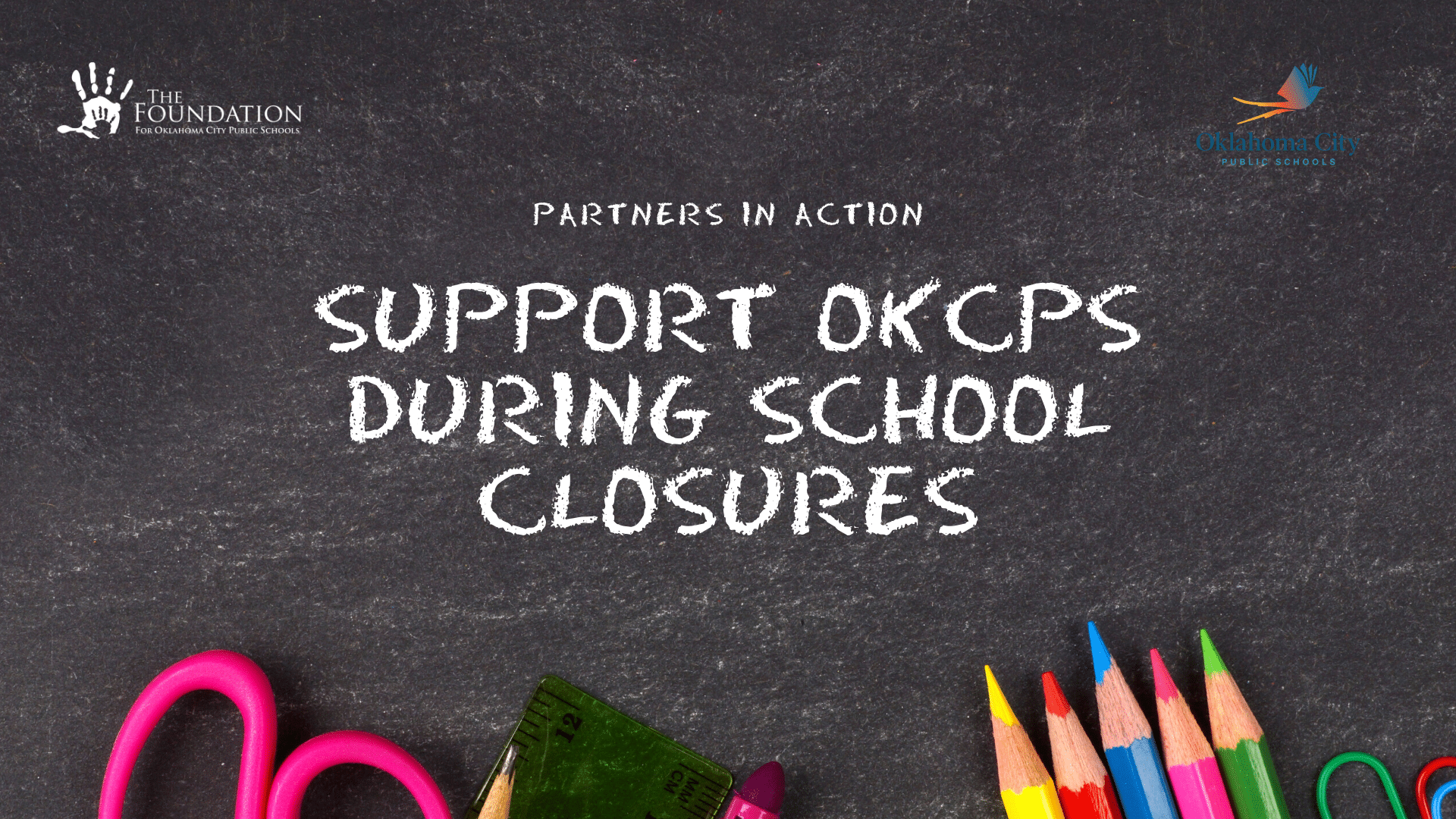 Tuesday March 17, 2020
Support OKCPS During School Closures
Dear Community Partners,
We've heard from many of you wanting to know how you can help during this difficult time. Thank you so much for always being there for our kids, for our school staffs and for us. We are still in the process of understanding specific needs and will share those as they become more defined. In the short term, we've created a google form that will allow you to share your specific offers of support that we will then share with our families. You can find the google form here: www.okcps.org/closurehelp
We don't have the capacity to pick up or deliver items, but we can certainly coordinate and direct our families to you. We will definitely want to track any and all support through Partners in Action, so please continue to communicate with us. This is a very fluid situation and we appreciate your support, ideas and patience as we navigate through.
Again, thank you. We have the best community partners in the world and we are grateful to each of you.