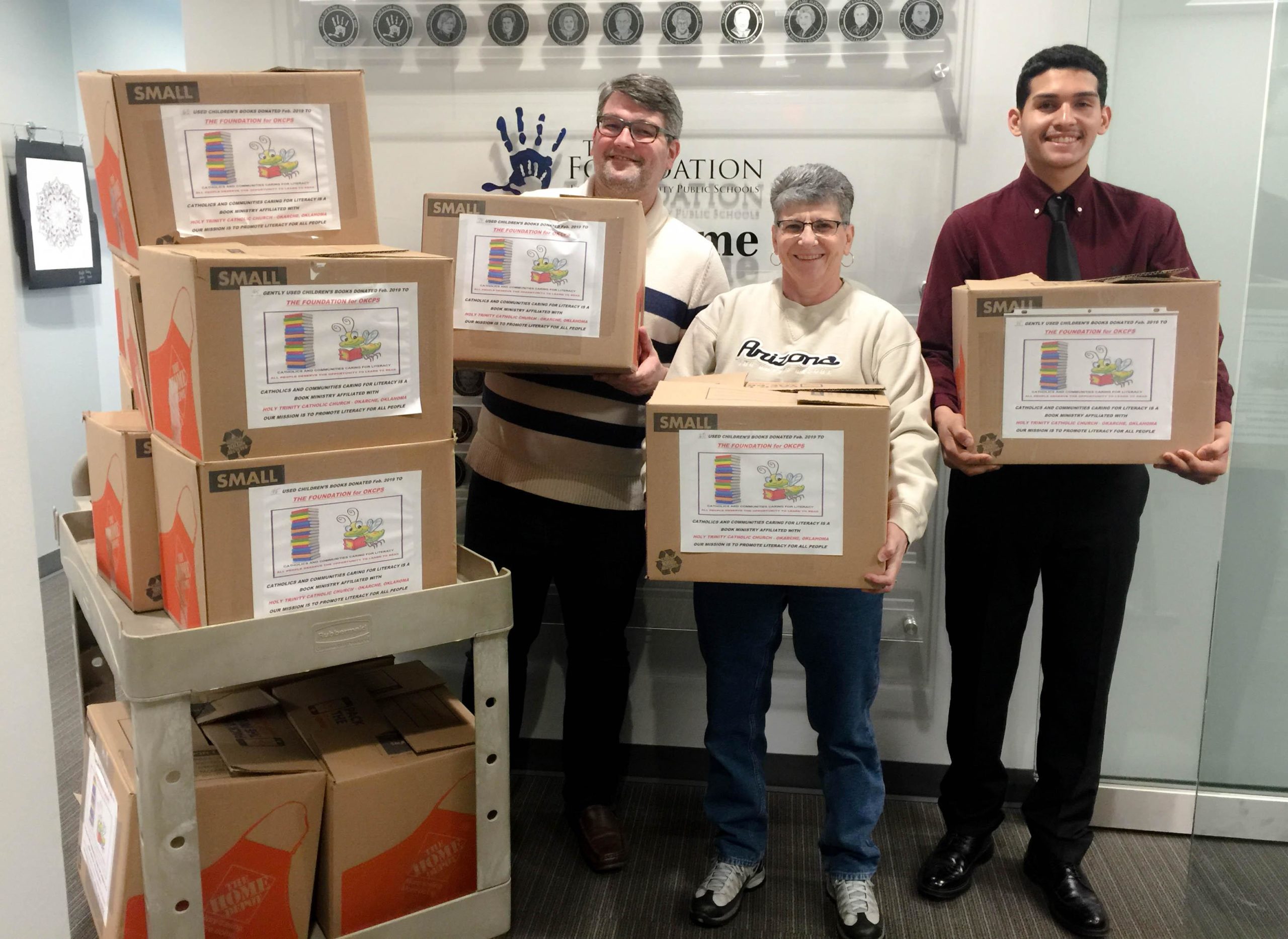 Thursday February 20, 2020
Support efforts pay dividends for Oklahoma City Public Schools
It is no secret that our community is extremely generous, but the magnitude and focus of this generosity is worthy of sharing.
In the 2019 calendar year, community partners provided more than $14 million to support The Foundation for Oklahoma City Public Schools' work. These contributions don't all show up on our balance sheet, but we measure and track all the support our community provides to our schools, whether it is a direct contribution to us or not.
We support teachers and their classrooms through our partnership with Donors Choose. In 2019, 2,012 projects were funded, with a combined financial impact of $1.2 million going directly into OKCPS classrooms.
Partners in Action, our initiative to support school needs driven by principals completed 261 projects in 2019 and logged more than 289,000 volunteer hours. All combined, this resulted in a total financial impact of $10,609,572. From STEM Centers in every elementary school, to large and small musical instrument projects, teacher appreciation events, holiday parties and thousands of winter coats, assistance to schools across the district had a record year.
Our reading and literacy initiative, ReadOKC, had 20,322 students participating in reading challenges over school breaks. Nearly 15,000 made their goal of reading at least 20 minutes per day and a total of 8,379,009 minutes were read.
We supported 71 participants in our Bilingual and Diversity Pipeline Programs, which supports college tuition, fees and books for paraprofessionals working in OKCPS to become certified teachers. We saw our first two participants graduate and take over their own classrooms at the beginning of this year.
The Foundation funded nearly 60 members of Team OKCPS in Spanish classes in order for them to better communicate with their English language learning students and families. English as a second language is presented weekly at 15 of our schools through a partnership with Community Literacy Centers, with childcare funded by the Foundation.
None of this would happen without the support of many generous partners. Our partners realize the outcomes from these efforts are significant. Providing equity, impact and opportunity for every child in Oklahoma City Public Schools will pay huge dividends for Oklahoma City's success, now and in the future.
Read Mary Mélon's original Oklahoman editorial.