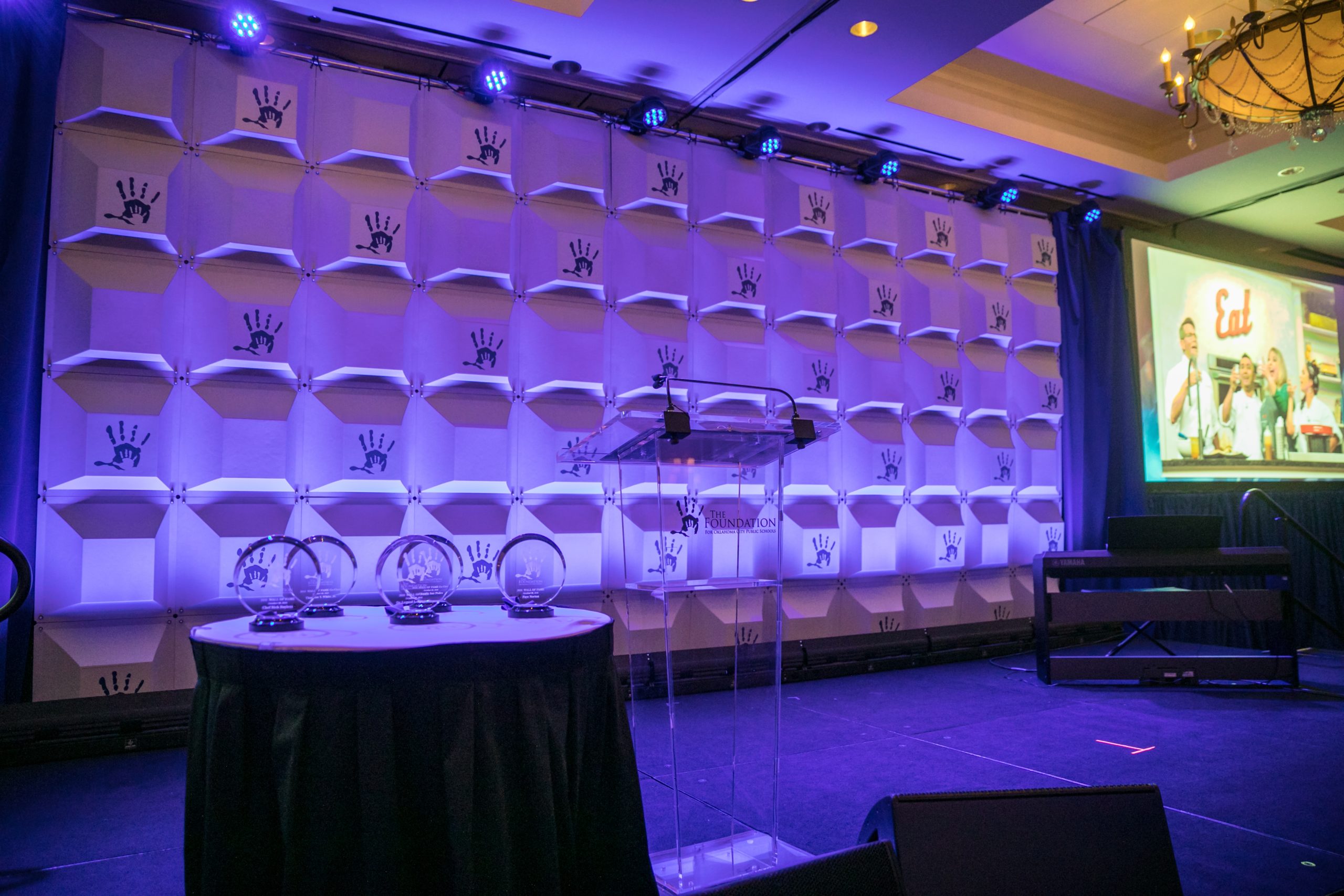 Thursday June 27, 2019
The Foundation for OKC Public Schools unveils ReadOKC On the Go! Book Bus
The Foundation for Oklahoma City Public Schools will induct four new members into the Wall of Fame on Nov. 18 at the 35th annual Wall of Fame Humanitarian Awards dinner.
The honorees will join 84 other Oklahoma City Public Schools (OKCPS) alumni who have been inducted since the Wall of Fame was created in 1985.
John L. Belt, a Classen High School graduate, will be recognized posthumously. He served in the U.S. Army and toured with the United Service Organizations (USO), then practiced law in Oklahoma. He helped form and develop 40 local nonprofits, including the Harding Fine Arts Academy and the Paseo Arts District. Belt also served as secretary and general counsel to the Oklahoma City Community Foundation.
Dr. Neal F. Lane is a Southeast High School graduate who served as an assistant to President Bill Clinton for science and technology and director of the National Science Foundation. He is currently a senior fellow in science and technology policy at Rice University's Baker Institute for Public Policy, as well as a professor of physics and astronomy emeritus.
Dr. Pamela McCauley, an ergonomics and biomechanics expert with a doctorate in industrial engineering, graduated from Douglass High School. She is an award-winning engineer, educator, leader, author, keynote speaker and entrepreneur who serves as president of T-STEM Inc. and program director at the National Science Foundation.
W. DeVier Pierson, a Classen High School graduate and leading civil trial and appellate lawyer, once served as counsel to President Lyndon B. Johnson. He was lead counsel in the Tulsa jury trial of Occidental v. Chevron, in which the judgment was settled for $775 million, the largest award in Oklahoma history. He has spent the past 40 years in Washington, D.C., practicing law.
"This year's honorees show where an OKCPS education can lead in terms of accomplishments and contributions.," said Foundation president and CEO Mary Mélon. "Each one of these alumni has enjoyed an exceptional career while also devoting time and energy to serve their communities and their nation. They inspire today's students to dream big and work hard."
The Wall of Fame celebrates the long, rich history of OKCPS. It includes some of the city's and nation's most influential community leaders. The Humanitarian Awards event will include a reception at 6 p.m. and dinner at 7 p.m. on November 18 at the Skirvin Hilton Hotel in downtown Oklahoma City.
For sponsorship information, please contact debby@okckids.com.