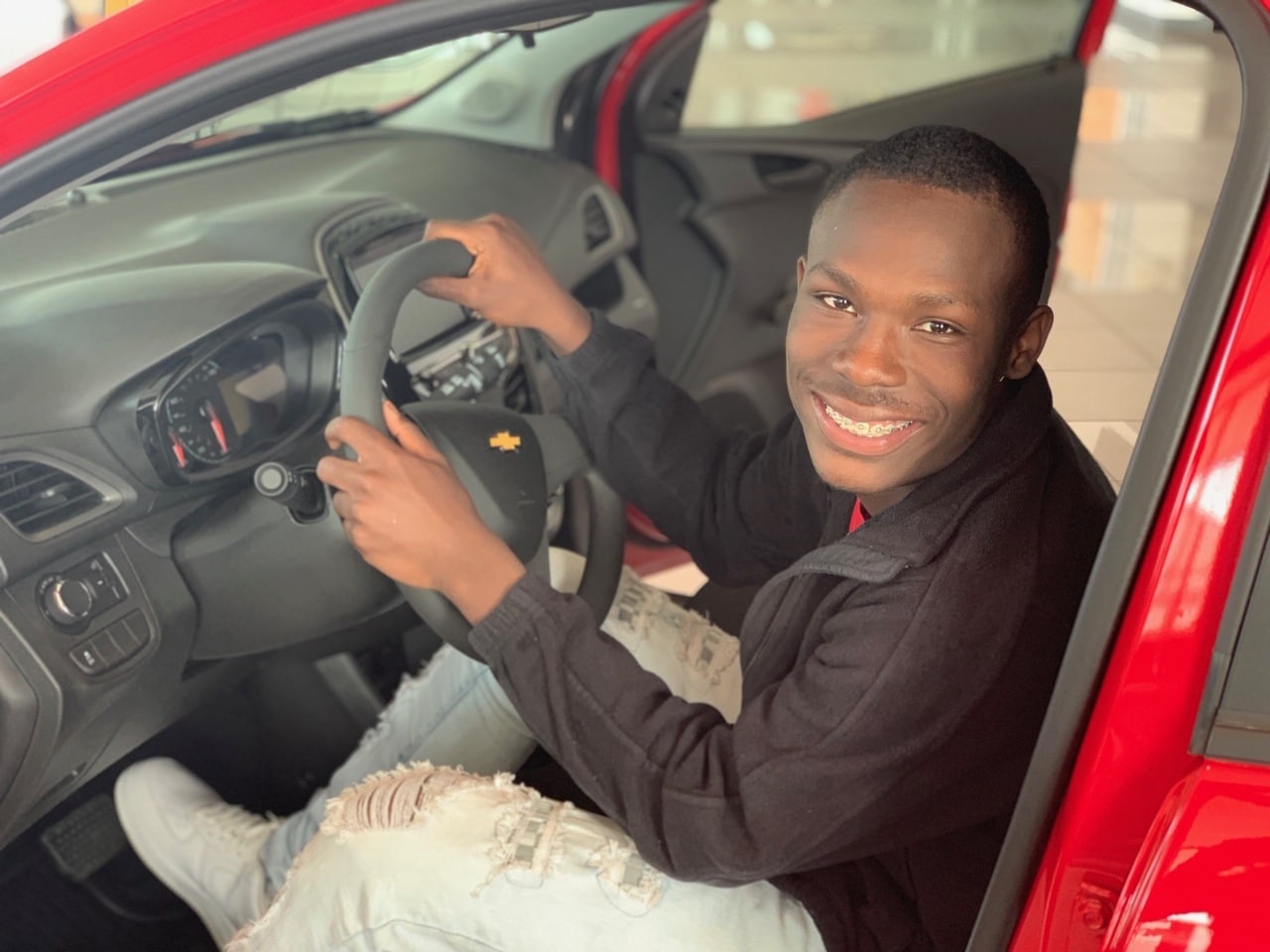 Monday June 10, 2019
Contest Aimed to Drive Up Attendance
Ten Oklahoma City Public School high school students were rewarded last week for making very good decisions during the school year. The Foundation for Oklahoma City Public Schools' inaugural Driving Attendance program recognized students for having perfect attendance and 10 were given the chance to win a new car, provided by Hudiburg Chevrolet.
These students gathered at Hudiburg Chevrolet and, with family members and school district leaders watching. They had been randomly selected from the thousands of eligible students and represented Northeast High School, Southeast High School, U.S. Grant High School and Star Spencer High School. They were introduced by school and asked to come forward, pick from a bowl of 10 keys and take a seat.
The last student introduced, 16-year-old Dejuan Moore from Star Spencer, was given the first chance to test his key in the brand new Chevy Spark. Surprising everyone, especially Moore, the car started. The look on his face was priceless and his ear-to-ear smile lit up the room as he looked around and asked in disbelief, "Did I really win?"
What he did next was unexpected. He got out of his new car and, after giving his mom a big hug, he went to each of the remaining nine students and shook their hands. There was disappointment on their parts, no doubt about it. But each of these fine young people was respectful and gracious, as were their parents.
This program took a lot of collaboration and partnership. Each student received a gift bag filled with items donated by community partners valued at $600. Hogan Taylor LLP served as the third party who made the random selections of the 10 finalists and oversaw the key selection process. Hudiburg Chevrolet employees did all they could to make the transaction and event go smoothly.
These students and all who worked towards to goal of perfect attendance are all winners. Their likelihood of successfully graduating from high school goes up exponentially when they are on time and in school. That is the key benefit of this program.
But, in addition, Oklahoma City Public Schools high school students realized that their community cares about them and that their choosing to be in school is worthy of recognition. And, some really great kids showed their community that the future is in good hands.
Read Mary Mélon's original NewsOK editorial.