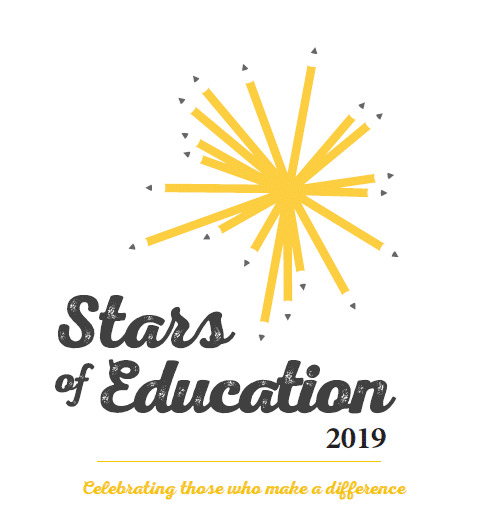 Tuesday February 19, 2019
Foundation for Oklahoma City Public Schools Names Teacher of the Year Finalists
The Foundation for Oklahoma City Public Schools (OKCPS) and the district have named the nine finalists for OKCPS Teacher of the Year.
The 2019 finalists are:
• Katie Alsup, Belle Isle Enterprise Middle School, seventh-grade geography
• Tara Bassett, Oklahoma Centennial Mid-High, English
• Sally Berry, Johnson Elementary, sixth grade
• Debra Cox, Buchanan Elementary, special education
• Julio Fajardo, Capitol Hill Elementary, sixth grade
• Amanda Girdler, Kaiser Elementary, sixth grade
• Monica Green-Griffin, Hillcrest Elementary, reading remedial specialist
• Molly Jaynes, Cesar Chavez Elementary, third grade
• Dr. Christina Kirk, Rogers Middle School, eighth grade English and AVID elective
The finalists will be recognized at the Stars of Education celebration May 9 at Oklahoma City's historic Farmers Public Market, 311 S. Klein Ave. in Oklahoma City.
During the ceremony, finalists will receive a total of more than $7,000 in cash awards from The Foundation, and the district Teacher of the Year will be announced.
"Stars of Education is one of my favorite nights of the year," said Foundation President and CEO Mary Mélon. "Our teachers play such a crucial role in the lives of our students. Their dedication and commitment to providing each child in OKCPS with the rich educational experience they deserve is worth celebrating."
The selection process began last fall when each school site selected a Teacher of the Year. Then, each site's selection completed a nomination packet. All candidates were anonymously evaluated by a committee comprised of OKCPS educators and administrators who selected the finalists through specified rating criteria.
The selection committee will review video of the finalists in a classroom setting and conduct personal interviews to determine who will be recognized as 2019 Teacher of the Year. The winner will serve as the district's candidate for Oklahoma State Teacher of the Year.
The Foundation hosts the Stars of Education ceremony each spring to celebrate teachers and outstanding achievement throughout the district. Cash awards will also be presented to exceptional support staff and volunteers, as well as for three categories of Community Partner of the Year.
The OKCPS Sam and Charolet Shirley Outstanding Principal Awards will also recognize one outstanding principal from an elementary school and one from a secondary school.
The OKCPS Teacher of the Year has been named Oklahoma Teacher of the Year three times since 2000 – Talita DeNegri in 2001, Robyn Hilger in 2006 and Heather Sparks in 2009.
Last year's OKCPS Teacher of the Year was Anthony Chancellor, a sixth- through eighth-grade leadership teacher at Belle Isle Enterprise Middle School.