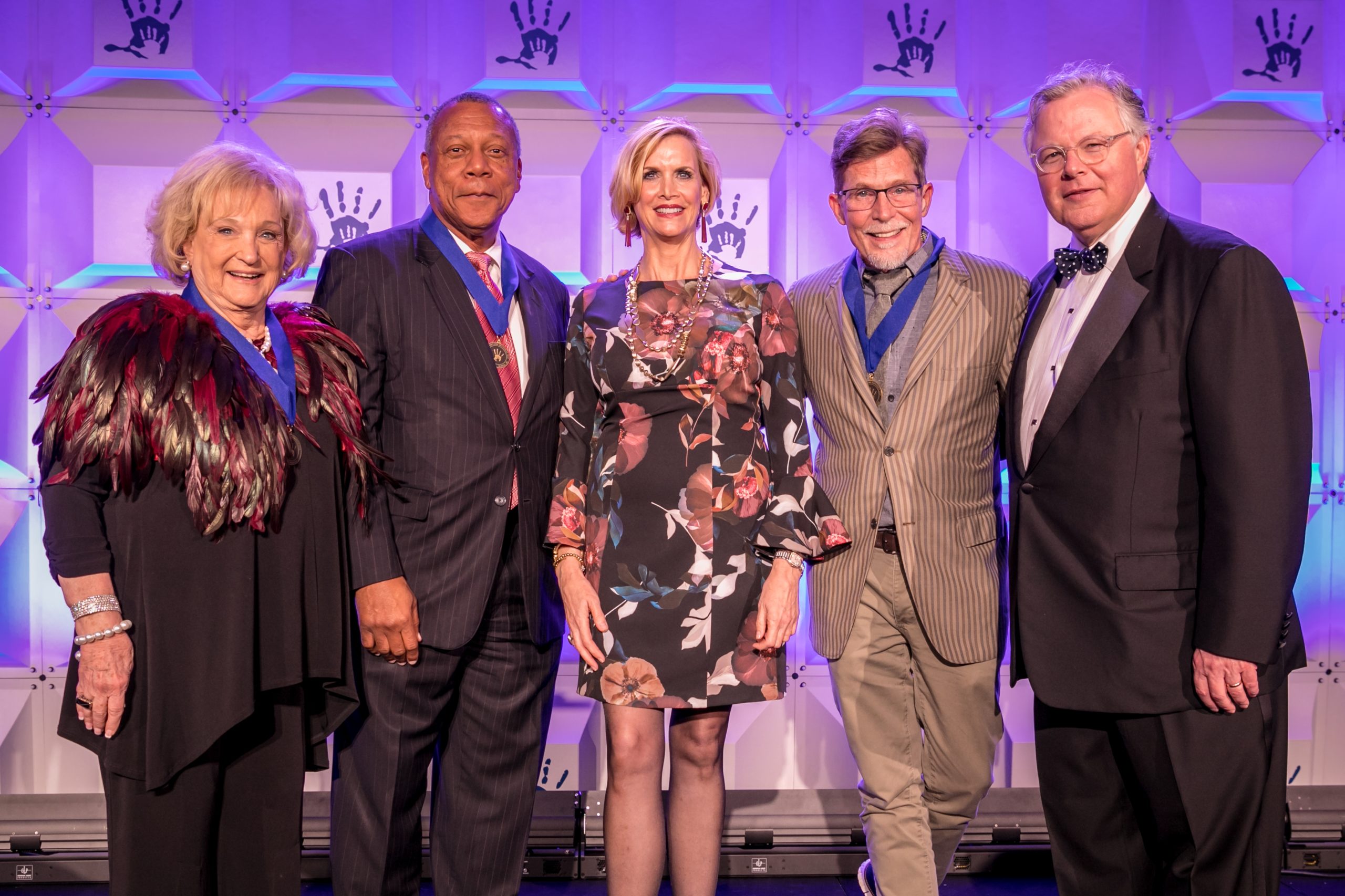 Tuesday November 6, 2018
The Foundation for Oklahoma City Public Schools' Wall of Fame Inducts Bayless, Burge and Norton
OKLAHOMA CITY (Nov. 6, 2018) – The Foundation for Oklahoma City Public Schools inducted three new members into the Wall of Fame on Oct. 29 at the organization's 34th annual Wall of Fame Humanitarian Awards dinner. The honorees joined 81 other Oklahoma City Public Schools (OKCPS) alumni and community leaders who have been inducted since the Wall of Fame was created in 1985.
Rick Bayless, a Northwest Classen High School graduate, is an award-winning chef. He is best known for winning the title of Bravo's Top Chef Master.
Dr. Legand L. Burge Jr. is a Douglass High School graduate and retired U.S. Air Force colonel. He is founder and president of LLBurge & Associates LLC, a minority-owned information technology services company.
Faye Norton graduated from Capitol Hill High School and started her own business, Designer Hardware by Faye, in 1982. It was the second female-owned company in the industry at that time and was sold in January 2014.
"Rick, Legand and Faye built incredible careers on what they learned and the support they received in Oklahoma City Public Schools," said Mary Mélon, president and CEO of the Foundation. "As members of the Wall of Fame, they demonstrate to today's OKCPS students their dreams are within reach."
Over the past 34 years the Wall of Fame has celebrated the long, rich history of Oklahoma City Public Schools. It includes some of the city's and nation's most influential community leaders.
Thurman V. White Jr., a 2017 Wall of Fame honoree, and Christine Berney, vice president of community relations for the Oklahoma City Thunder, served as co-chairs for the event.