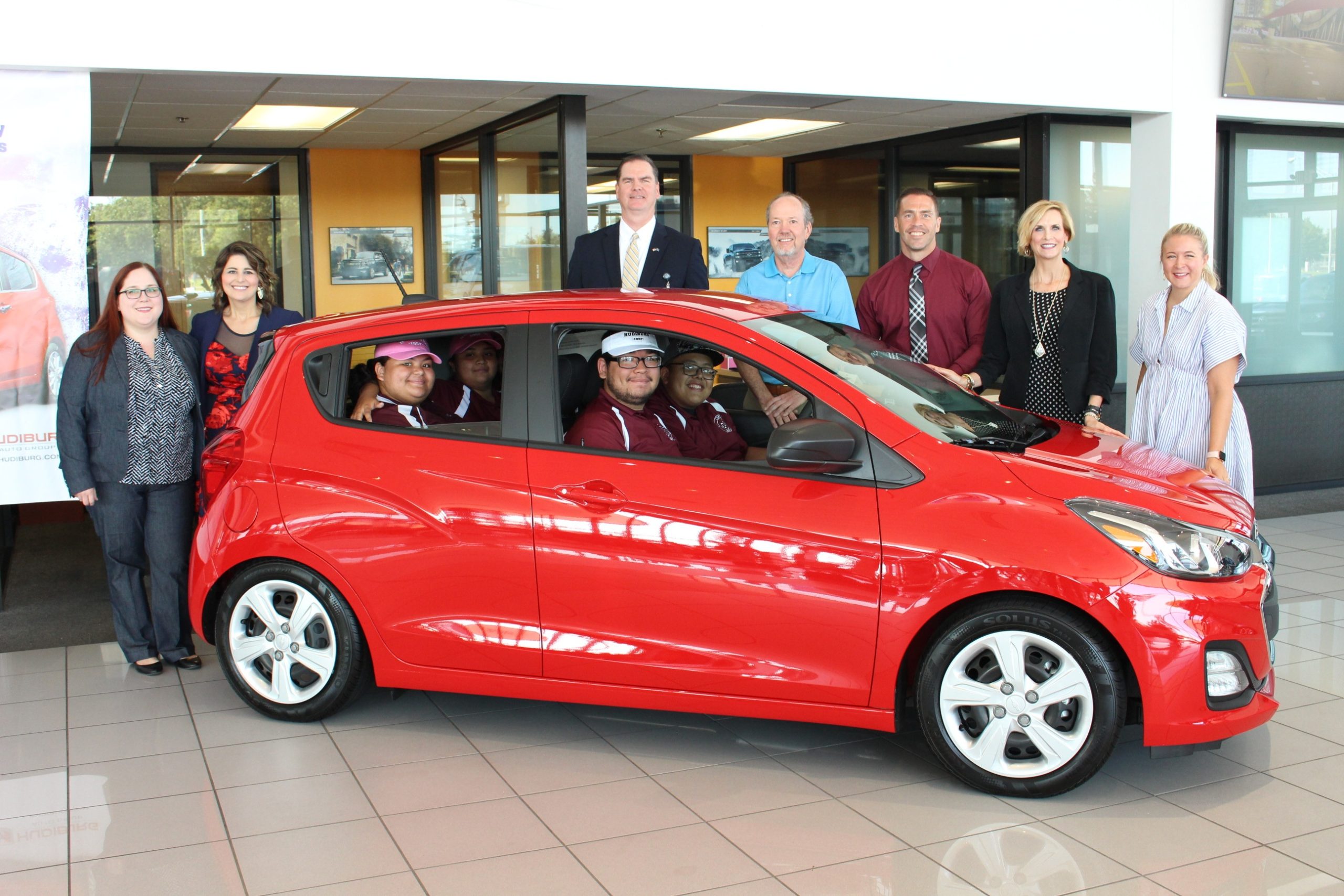 Monday August 27, 2018
OKCPS high school students can win free car from Hudiburg
Hudiburg Auto Group and The Foundation for Oklahoma City Public Schools today announced the "Driving Attendance" campaign, in which OKCPS high school students with perfect attendance can win a chance to drive away with a new car from Hudiburg. Students, community partners, and Hudiburg employees gathered for the announcement Monday, Aug. 27 at the Hudiburg Chevrolet showroom in Midwest City.
"Hudiburg has served Oklahoma families for more than 60 years," said David Hudiburg, owner of Hudiburg Auto Group. "We are excited to partner with the Foundation for Oklahoma City Public Schools on this initiative to increase attendance. As a business owner, I recognize the importance of promoting good attendance, which creates lifelong success skills."
Each nine week period, any OKCPS high school student who achieves "perfect attendance" will receive one opportunity to win. Perfect attendance for all four nine-week periods earns them an additional opportunity. Ten finalists will be drawn randomly from across all OKCPS high schools at the end of the school year.
"We're thrilled that the Hudiburg family has graciously stepped up to support the new "Driving Attendance" campaign," said Dr. Sean McDaniel, OKCPS superintendent. "In addition to the regular rigors of high school, our students are faced with many competing interests — jobs, family responsibilities, extra-curricular activities. So, we hope that dreams of a new car will help inspire them to put school first and make good decisions for their future. Partnerships like this one with Hudiburg Auto Group also reinforce for our kids that the entire community is cheering for their success."
The principal of Capitol Hill High School, Adam Jewell, brought the idea to OKCPS after visiting Brownsville, TX where that district saw an increase in student attendance. "Studies clearly show that attendance is directly tied to student success. So, we hope this program will help all of our high school students be more diligent about coming to school and getting to class on time, all of which will ultimately translate to success in the classroom."
Students from Capitol Hill High School's drumline performed at the news conference and shared their excitement for the campaign.