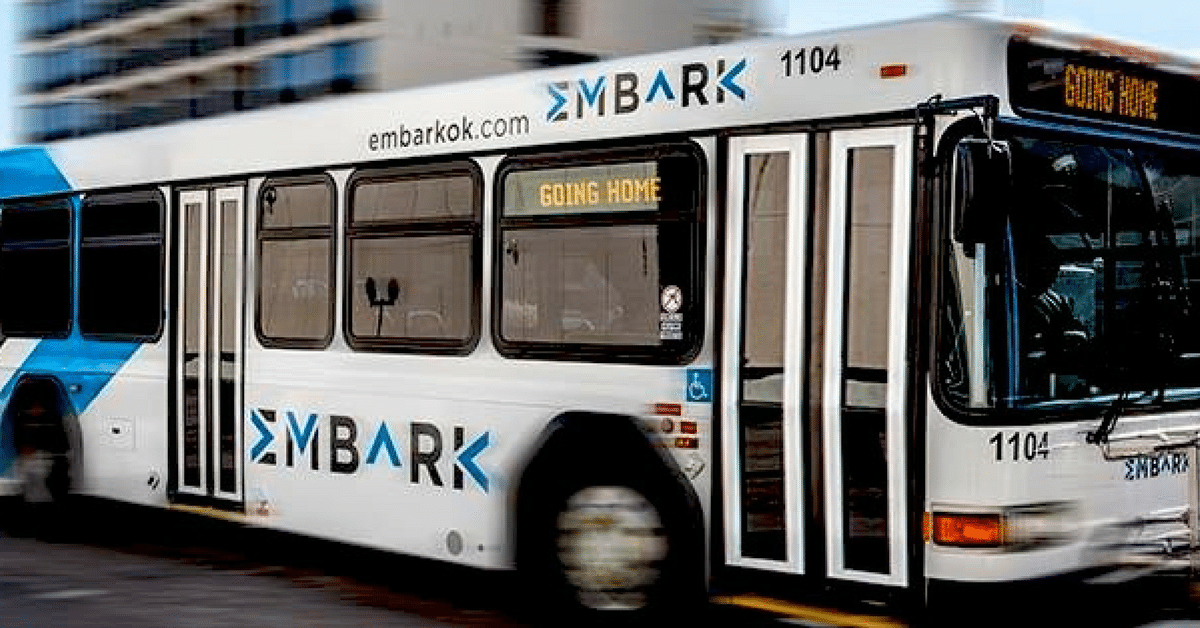 Monday March 13, 2017
EMBARK Haul Pass program helps Oklahoma City students with transportation
Students in Oklahoma City Public Schools are faced with many issues on a daily basis. Poverty, food insecurity, trauma and lack of parental engagement in their education are all part of their realities. Many high school students have jobs to help make ends meet and only a very small number have their own transportation. Most do not have money for bus passes to get to their jobs or to get home from after school activities.
Oklahoma City's EMBARK public transportation system has stepped in with an innovative program to assist. Haul Passes are being provided to Oklahoma City Public School High School juniors and seniors, enabling them to ride the bus for no charge. To date, seven high schools have joined the program, with the goal of having all involved soon.
Jason Ferbrache, director and administrator of EMBARK begins the process with a visit to the principals, all of whom have been very supportive. Training is done with the students who enroll and they are provided with EMBARK student IDs and bus passes. To date, more than 400 students are enrolled in this pilot program, which goes through the end of this school year.
The program is new, so ridership data is not yet available, but all of the principals have shared how great their students' transportation needs are. While visiting Douglass Mid-High recently, I overheard a student in the office asking for bus fare to get home. The school secretary pulled out her wallet and so did I. The very grateful student was able to get home that day without a very long walk in the cold.
The idea for this new program grew through the collaboration of the Joint OKC and OKCPS Task Force, which has been led by Councilman Pete White since 2011. This task force has a number of successes to date including a city employee reading mentorship program, teacher recognition, facilities support, Career Academy support, TIF funding and marketing and communications, to name a few. This Task Force is currently assisting OKCPS with data on future population growth in the city, which will help in determining classroom needs going forward.
The EMBARK Haul Pass program is a tremendous service to Oklahoma City Public School students. It is also beneficial for EMBARK to be training a new generation of riders. Oklahoma City has long been a car-centric community. Having a good, well-used public transportation system is vital to every successful city. The City of Oklahoma City and EMBARK are true Partners in Action for Oklahoma City Public Schools. Community support has never been more critical and necessary in Oklahoma City Public Schools. Funding cuts have had a huge negative impact on our schools and our ability to provide every student with the tools they need to be successful is everyone's responsibility.
Read Mary Mélon's original NewsOK editorial.