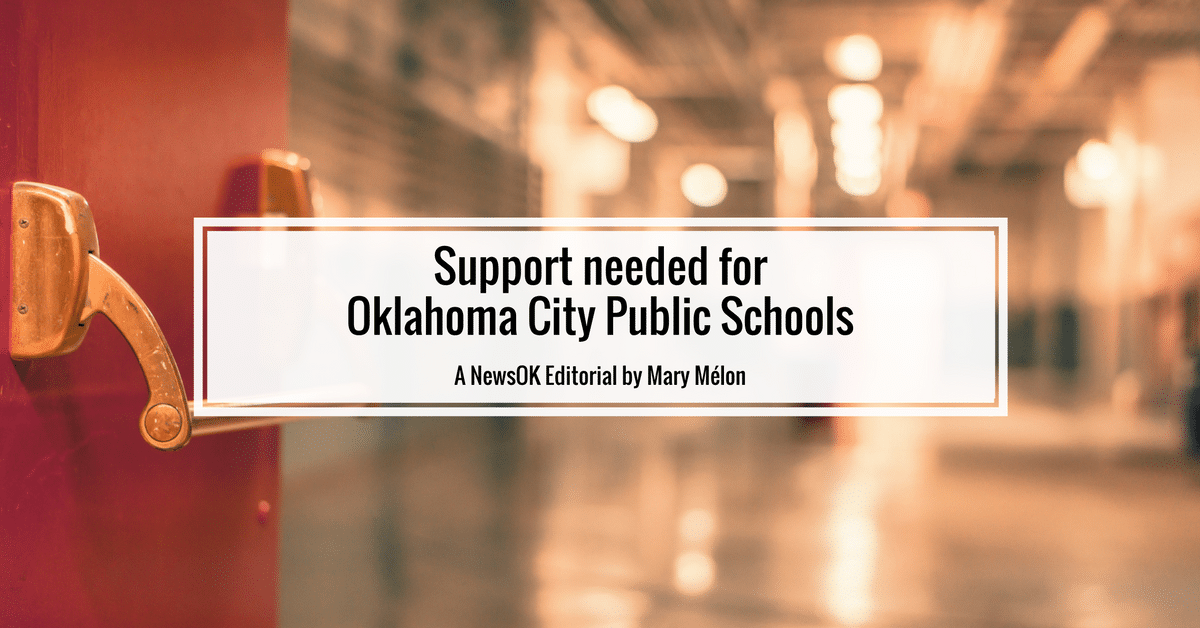 Monday December 5, 2016
Support needed for Oklahoma City Public Schools
It is the season to be thankful and the season to give. Oklahomans are incredibly generous people and we have recently been designated as the fifth most giving state in the country. Our nonprofit organizations focus on a plethora of great causes and provide support and services for everything from the arts to help for our most vulnerable citizens. We may not always agree on the best way to solve problems, but our hearts are generally in the right place.
Education is typically an area where there is broad disagreement on how to solve problems. Something I've learned the past few years in my role as CEO of The Foundation for Oklahoma City Public Schools is that everyone who went to school sees themselves as an expert in education. This is a facetious statement, of course, but there is some truth to it.
If our entire community would rally around our school district, our superintendent and leadership, our teachers, support staff and EVERY student in OKCPS … we would change the outcomes for our children. We could, quite literally, affect a generation.
How do we rally around Oklahoma City Public Schools? Money and funding are certainly a big help. We need to push our state legislators to make the right decisions for our schools. And, as citizens we can provide financial support for what the schools actually need, not what we think they need. The Foundation has great vehicles for learning the needs of our teachers and principals through DonorsChoose.org or Partners in Action. Both can be found at www.okckids.com.
It's not just about money, however. Our schools need volunteers to mentor, read and tutor. Being a caring adult in the life of these students can be life changing for them and provide them with fresh eyes on how they view the world. These opportunities are also available through Partners in Action.
It can be as simple as thanking our OKCPS employees whenever possible for the dedication and commitment they have to our children. These are OUR children, whether we have a child attending school in the district or not. The nearly 5,000 employees of OKCPS do not have easy jobs. Many of our students come to school each day with issues ranging from hunger and food insecurity to serious trauma. Our district employees do so much more than educating these kids in core subjects.
We have many engaged community partners in place making a huge difference in our schools. The message I have this holiday season is for others to join the movement. We've changed our city through collaboration and having a unified vision. Oklahoma City cannot be truly changed for the better without giving that same effort to Oklahoma City Public Schools.
Read Mary Mélon's original editorial on NewsOK.