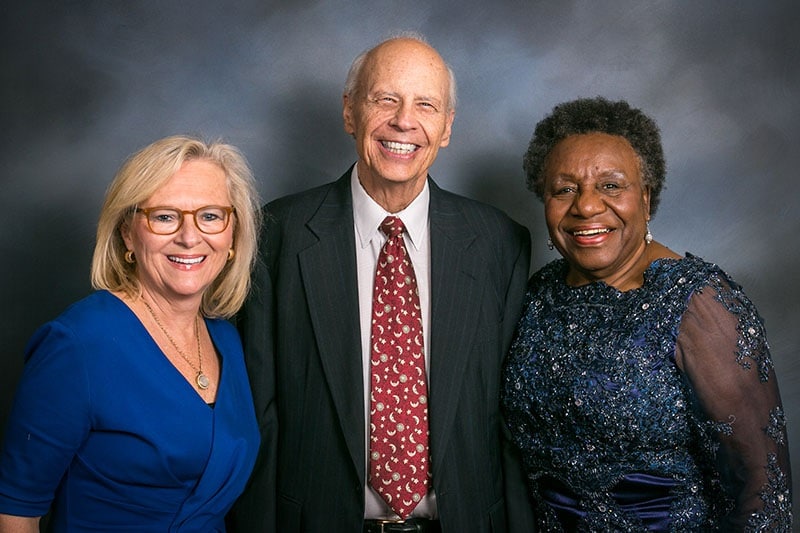 Wednesday November 11, 2015
Wall of Fame inductees highlight city's role in its school system
As Oklahoma County Commissioner Willa Johnson took the stage at Tuesday's Wall of Fame Humanitarian Awards dinner she urged the audience – and the entire city – to understand its role in helping to shape the lives of students in Oklahoma City Public Schools.
"These kids are not just some people, they are your responsibility," said Johnson, who was one of three district alumni inducted into the Wall of Fame during Tuesday's ceremony.
"Every child in Oklahoma City has the ability to be somebody," Johnson added, "and we have the obligation to teach them how to be that somebody."
Johnson was the city's first African American female elected to the city council and currently serves as an Oklahoma County Commissioner.
Dr. Benton Clark, a central member of NASA's exploration missions to Mars, including the Viking and Phoenix landers, and Kathy Taylor, a former mayor of Tulsa and current CEO of ImpactTulsa, were also inducted into the Wall of Fame.
"The achievements of this year's honorees were the result of big dreams, strong support and hard work whose education in the Oklahoma City public schools led them to the success and life they enjoy today," said Teresa Rose, who along with Xavier Neira, served as committee chair for the Wall of Fame event.
Over the past 30 years the Wall of Fame has celebrated the long, rich history of Oklahoma City Public Schools and includes some of the city's and nation's most influential alumni and community leaders. Please click here to view complete profiles of each inductee and the list of sponsors who made this year's celebration possible.
You can view more photos from the event by visiting our Facebook photo albumn.