OKCPS Foundation inducts four to 2022 Wall of Fame 
Distinguished Oklahoma City Public Schools alumni honored Monday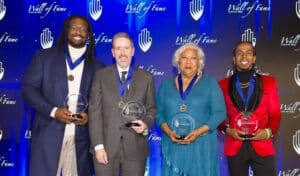 OKLAHOMA CITY (October 17, 2022) – On Monday, the Oklahoma City Public Schools Foundation inducted four new members into their Wall of Fame at the 38th annual Wall of Fame Humanitarian Awards reception. This year's class includes three traditional honorees, and one designated as the Unsung Hero honoree. The 2022 honorees join 96 fellow Oklahoma City Public Schools (OKCPS) alumni who have been inducted since the creation of the Wall of Fame in 1985.
The OKCPS Foundation's Wall of Fame highlights influential leaders in various fields across the nation to celebrate the rich history and accomplishments of the OKC public school system.The four newly inducted alumni include: 
Dr. Karl Hansen graduated from Northwest Classen High School and currently serves as a professor and James A. Merrill Chair of the Department of Obstetrics and Gynecology at the University of Oklahoma College of Medicine. Having developed a robust Reproductive Endocrinology and Infertility program, Dr. Hansen's research efforts have focused on women's reproductive aging process and on improving outcomes for couples with unexplained infertility. Nurtured by a loving mother who taught math in the Putnam City school system, Dr. Hansen's love for education developed early and now, as a nationally recognized researcher, teacher and lecturer, he continues to invest in the next generation of physicians.        
Dr. Kathryn Jeffery is a graduate of Douglass High School and she currently serves as the Superintendent/President of Santa Monica Community College District (SMCCD). Dr. Jeffery's four decades of diverse higher education experience has spanned leadership roles in Oklahoma, California, Minnesota, Nevada, and Texas where she is highly regarded for her equity-driven approach to educational leadership, student services, and Career Technical Education (CTE). Informed by her professional and personal experiences, Dr. Jeffery is known as a compassionate, student-centered leader who has championed issues related to diversity, equity and inclusion throughout her extensive higher education career, encompassing efforts to broaden support for basic needs of college students including food, housing, and physical/mental wellness and wellbeing services.
Gerald McCoy is a graduate of Southeast High School. As a result of his extraordinary performance on the Southeast Spartans football team, he was named a five-star recruit and was approached by nearly every major school in the country before committing to the Sooners. He attended the University of Oklahoma and was a defensive tackle on the football team under Coach Bob Stoops from 2006-2009. After a wildly successful college career as a two-time team captain and starting in all 40 games during his career, he was one of the top prospects in the 2010 NFL Draft, ultimately becoming the 3rd overall pick by the Tampa Bay Buccaneers. After nine outstanding seasons in Tampa, he went on to play with the Carolina Panthers, Dallas Cowboys, and Las Vegas Raiders. During his youth, Gerald's father and late mother Patricia Diane instilled in him a deep appreciation for giving back to the less fortunate, which grew during his time as a Spartan and Sooner, resulting in Gerald and his wife, Ebony, investing much time, talent and treasure to support a variety of organizations throughout his career.
Gregory McPherson II is the Foundation's "Unsung Hero" honoree of this year's class. He is a graduate of Capitol Hill High School and is the Founder of Vizionaries ENT, PoetryAndChill OKC and PoetryAndChill OKC Kids. This non-profit organization offers a platform for artists to showcase their talent, and promote new music, projects, books, and other ventures. Their literacy workshops help students improve their writing, reading and communication skills and provide a safe space for students to speak freely about their feelings and opinions in a judgment-free zone. From discussing real life events and issues, they break down poems and rap lyrics from popular artists and movies, ultimately providing a chance for individuals to think critically, gain knowledge and information, and grow within themselves. One of PoetryAndChill's premier partnerships is with Oklahoma City Public Schools, where they recently engaged with more than 200 students as part of OKCPS' Summer Learning Program. 
"From professional sports and healthcare to higher education and community wellness, our 2022 Wall of Fame honorees come to us from a number of industries and their stories show our community the legacy that OKCPS has created for our community. We know that our work now is building on that  legacy by creating opportunities for  all students to achieve their goals through education, " said Foundation president and CEO Mary Mélon-Tully. "The years these leaders spent as OKCPS students served as an important building block to the incredible success they've seen in their respective fields. Their stories are sure to inspire today's students to dream big."
"As a graduate of Douglass High School and recent addition to the Wall of Fame, I know firsthand the impact that OKCPS teachers, coaches and administrators have on the children they serve each day," said Dr. Marvin Williams. "I was honored to serve as the Co-Chair for this year's celebration, along with AJ Griffin, as our city came together to recognize the accomplishments of these four outstanding OKCPS alumni who continue to find ways to reinvest in the community that helped to bring their dreams to life."
The Wall of Fame celebrates the long, rich history of OKCPS, and its inductees include some of the city's and nation's most influential community leaders. 
Learn more about our 2022 Wall of Fame honorees
The 2022 Wall of Fame Humanitarian Awards were co-chaired by Marvin Williams, OU Health DO, FACOG, Professor, Division of Maternal-Fetal Medicine; Department of Obstetrics & Gynecology and AJ Griffin, Paycom Director of Government and Community Affairs.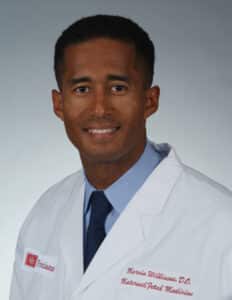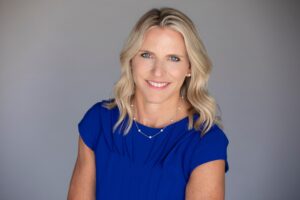 2022 Diamond Sponsors: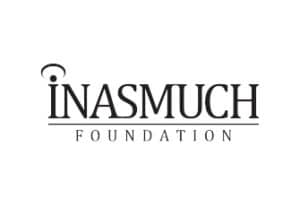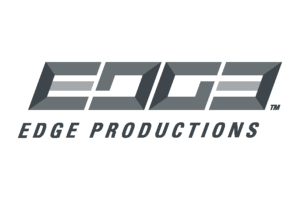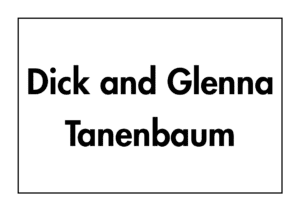 2022 Wall of Fame Sponsors
Diamond Sponsors
Platinum Sponsors
Gold Sponsors
Silver Sponsors
Through the Years: Wall of Fame Humanitarian Award Honorees
| | |
| --- | --- |
| Bob Barry Sr., 2009 | Wallace Johnson, 2004 |
| Rick Bayless, 2008 | Commissioner Willa Johnson, 2015 |
| Skip Bayless, 2018 | Marilyn Jones, 2006 |
| Dr. William Lee Beasley and Sherry L. Beasley, 2017 | Lou Kerr, 2001 |
| John L. Belt, 2019 | Eleanor Blake Kirkpatrick, 1990 |
| Madeline Bentley, 2020 | John Elson Kirkpatrick, 1990 |
| G.T. Blankenship, 1999 | Linda Lambert, 2004 |
| Ronald E. Bogle, 2016 | Mona Salyer Lambird, 1996 |
| Dr. Legand L. Burge Jr., 2018 | Dr. Neal Lane, 2019 |
| Jo Carol Cameron, 2013 | James Loftis, 2013 |
| B.C. Clark, Jr., 1998 | J. W. Mashburn, 2002 |
| Dr. Benton C. Clark III, 2015 | Dr. Pamela McCauley, 2019 |
| Jim C. Clark, 2010 | Aubrey McClendon, 2011 |
| Richard H. Clements, 1997 | The Honorable Vicki Miles-LaGrange, 2006 |
| Andrew M. Coats, 1998 | Bobby R. Murcer, 1994 |
| Edward H. Cook, 2014 | Dr. Nancy Nesbitt Nagel, 2020 |
| Wayne Coyne, 2007 | Donna Nigh, 1997 |
| Admiral William J. Crowe | Madalynne Norick, 1992 |
| Edgar Cruz, 2004 | Mayor James H. Norick, 1992 |
| James R. Daniel, 2009 | Mayor Ronald J. Norick, 1995 |
| The Honorable Timothy D. DeGiusti, 2012 | Faye Norton, 2018 |
| Marion Briscoe DeVore, 1988 | Paul B. Odom, Jr., 2004 |
| L. Thomas Dulaney Jr., 2008 | Russell M. Perry, 2000 |
| Rand Elliot, 2011 | W. DeVier Pierson 2019 |
| Dr. Robert S. Ellis, 2000 | Paula B. Pretlow, 2016 |
| Ralph W. Ellison, 1994 | Allie P. Reynolds, 1994 |
| Harvey P. Everest, 1985 | William J. Ross, 2005 |
| David G. Fitzgerald, 2014 | Derrick Scobey, 2020 |
| Kris Frankfurt, 2007 | Thom Shanker, 2012 |
| William Frankfurt, 2007 | Jeanne Hoffman Smith, 2000 |
| Rodman Frates, 2006 | Lee Allan Smith, 1989 |
| Mex Rodman Frates, 1986 | Horace Stevenson, 2014 |
| Prentice Gautt, 2012 | Lela Bennett Sullivan, 2003 |
| Vince Gill, 2001 | Kathy Taylor, 2015 |
| Alan C. Greenberg, 1993 | The Honorable Ralph G. Thompson, 2003 |
| Rubye Hibler Hall, 2002 | Erik Logan Toppenberg, 2011 |
| V. Burns Hargis, 2002 | Christopher C. Turner, 2003 |
| Edith Gaylor Harper, 1999 | Helen Ford Wallace, 2005 |
| Joyce Henderson, 2012 | Larkin Warner, 2011 |
| Dannie Bea Hightower, 2001 | Anthony L. Watson, 2010 |
| Carolyn Hill, 2008 | Pete White, 2017 |
| Sarah Hogan, 1999 | Thurman V. White Jr., 2017 |
| J. Clifford Hudson, 2009 | A. Max Weitzenhoffer, Jr., 2010 |
| Kirk Humphreys, 2007 | Mason Williams, 2016 |
| Wanda Jackson, 2013 | Stanton L. Young, 1991 |
| A. Jaye Johnson, 2013 | |
2021 Honorees – Judge Robert Bacharach, Anna King, Hal Smith and Dr. Marvin Williams