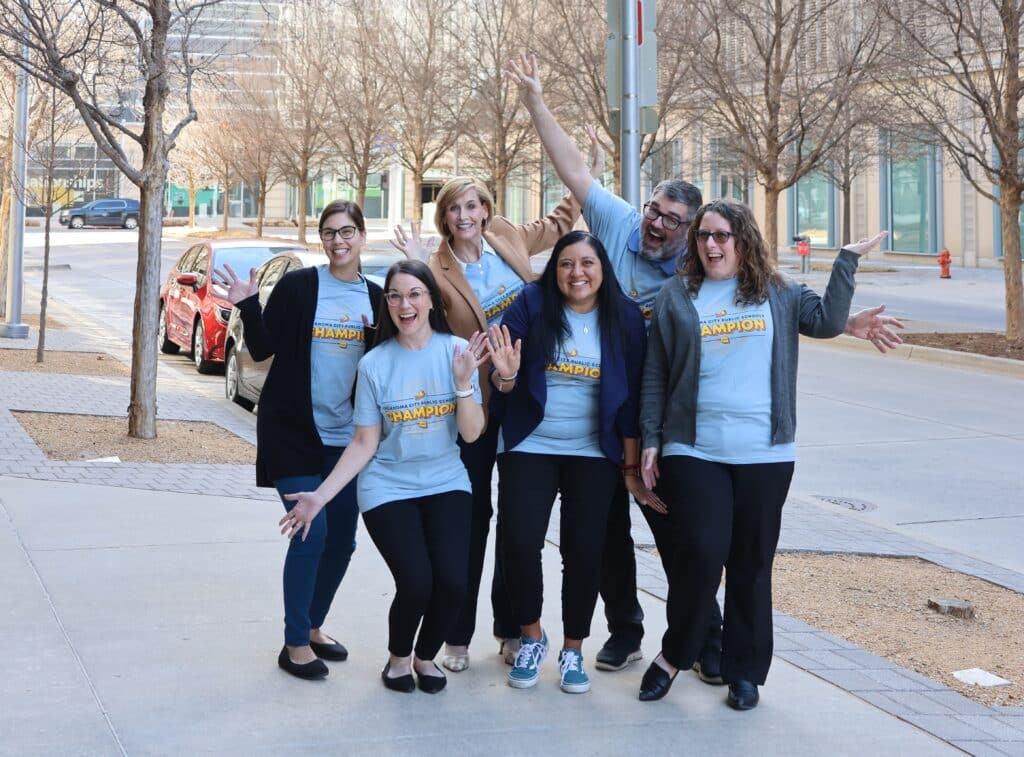 What is T-Up for OKCPS?
T-Up for OKCPS is a day for the community to show their support and solidarity for OKCPS simply by purchasing a t-shirt (available in English and Spanish) and wearing it on the same day. This annual campaign raises funds and awareness for the needs of Oklahoma City Public Schools by supporting the impactful work of the Oklahoma City Public Schools Foundation. On May 4, 2023, thousands of individuals across our city, state and beyond wore their T-Up for OKCPS shirt to show their proud support as an Oklahoma City Public Schools Champion!
Online shop has closed
Thank you for your support!
Want to contribute to the Foundation without purchasing t-shirts? Donations are always welcomed. Thank you for your support!
Make a Donation
Thank you to our T-Up for OKCPS 2023 Sponsors
Blue Cross Blue Shield of Oklahoma
Crux Technology and Security Solutions
Jeff and Debbie Trachtenberg
Loves Travel Stops and Country Stores
Stepping Stone Foundation
Dick and Glenna Tanenbaum