DEMO
BLOCKS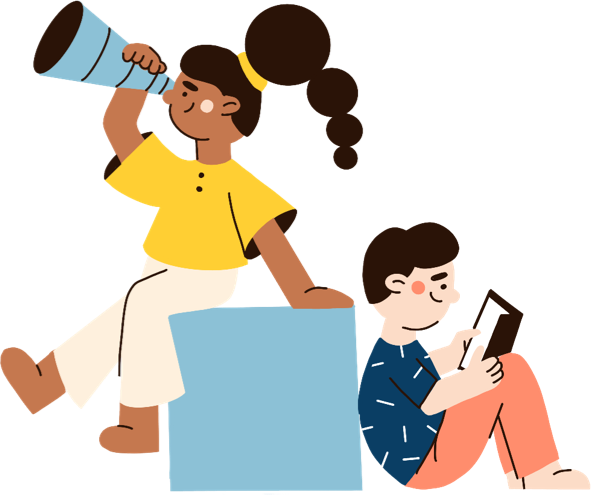 Accordian Block
CHAMPION PARTNER $100,000-149,999
CHAMPION PARTNER 2
CHAMPION PARTNER 3
We provide innovative classroom & teacher support.
Our team supports in the development and use of resources that create lasting and measurable outcomes for the district through community partnerships.
Foundation Partner Levels
Selecting the cookware for your kitchen implies a few certain points you should consider: budget, cooking and eating habits, your family size, etc. One of the most essential points in choosing cookware is the material it is made of. Often, such an important detail is simply overlooked or is considered to be minor. In fact, proper understanding of differences between cookware materials will assist you in making the best choice and further on, will help maintain your cookware in a good shape.
Stainless steel cookware is very common thank to its moderate price and a number of qualities, such as good tensile strength, excellent corrosion resistance and non-reaction with alkaline or acidic materials. Using stainless steel cookware allows using less oil and it better preserves the nutritious value of food. The drawback is that stainless steel does not conduct heat well, so the cookware requires a thick aluminum or copper core in the bottom and, sometimes, the sides to conduct heat more evenly and make the cookware more responsive to heat. Stainless steel cookware care is quite simple as it can be washed in a dishwasher and scraped with nylon pads. Special stainless steel cleaners will help bring the shine back.
Through the Years: Wall of Fame Humanitarian Award Honorees

| | |
| --- | --- |
| Bob Barry Sr., 2009 | Wallace Johnson, 2004 |
| Rick Bayless, 2008 | Commissioner Willa Johnson, 2015 |
| Skip Bayless, 2018 | Marilyn Jones, 2006 |
| Dr. William Lee Beasley and Sherry L. Beasley, 2017 | Lou Kerr, 2001 |
| John L. Belt, 2019 | Eleanor Blake Kirkpatrick, 1990 |
| Madeline Bentley, 2020 | John Elson Kirkpatrick, 1990 |
| G.T. Blankenship, 1999 | Linda Lambert, 2004 |
| Ronald E. Bogle, 2016 | Mona Salyer Lambird, 1996 |
| Dr. Legand L. Burge Jr., 2018 | Dr. Neal Lane, 2019 |
| Jo Carol Cameron, 2013 | James Loftis, 2013 |
| B.C. Clark, Jr., 1998 | J. W. Mashburn, 2002 |
| Dr. Benton C. Clark III, 2015 | Dr. Pamela McCauley, 2019 |
| Jim C. Clark, 2010 | Aubrey McClendon, 2011 |
| Richard H. Clements, 1997 | The Honorable Vicki Miles-LaGrange, 2006 |
| Andrew M. Coats, 1998 | Bobby R. Murcer, 1994 |
| Edward H. Cook, 2014 | Dr. Nancy Nesbitt Nagel, 2020 |
| Wayne Coyne, 2007 | Donna Nigh, 1997 |
| Admiral William J. Crowe | Madalynne Norick, 1992 |
| Edgar Cruz, 2004 | Mayor James H. Norick, 1992 |
| James R. Daniel, 2009 | Mayor Ronald J. Norick, 1995 |
| The Honorable Timothy D. DeGiusti, 2012 | Faye Norton, 2018 |
| Marion Briscoe DeVore, 1988 | Paul B. Odom, Jr., 2004/td> |
| L. Thomas Dulaney Jr., 2008 | Russell M. Perry, 2000 |
| Rand Elliot, 2011 | W. DeVier Pierson 2019 |
| Dr. Robert S. Ellis, 2000 | Paula B. Pretlow, 2016 |
| Ralph W. Ellison, 1994 | Allie P. Reynolds, 1994 |
| Harvey P. Everest, 1985 | William J. Ross, 2005 |
| David G. Fitzgerald, 2014 | Derrick Scobey, 2020 |
| Kris Frankfurt, 2007</ | Thom Shanker, 2012 |
| William Frankfurt, 2007 | Jeanne Hoffman Smith, 2000 |
| Rodman Frates, 2006 | Lee Allan Smith, 1989 |
| Mex Rodman Frates, 1986 | Horace Stevenson, 2014 |
| Prentice Gautt, 2012 | Lela Bennett Sullivan, 2003 |
| Vince Gill, 2001 | Kathy Taylor, 2015 |
| Alan C. Greenberg, 1993 | The Honorable Ralph G. Thompson, 2003 |
| Rubye Hibler Hall, 2002 | Erik Logan Toppenberg, 2011 |
| V. Burns Hargis, 2002 | Christopher C. Turner, 2003 |
| Edith Gaylor Harper, 1999 | Helen Ford Wallace, 2005 |
| Joyce Henderson, 2012 | Larkin Warner, 2011 |
| Dannie Bea Hightower, 2001 | Anthony L. Watson, 2010 |
| Carolyn Hill, 2008 | Pete White, 2017 |
| Sarah Hogan, 1999 | Thurman V. White Jr., 2017 |
| J. Clifford Hudson, 2009 | A. Max Weitzenhoffer, Jr., 2010 |
| Kirk Humphreys, 2007 | Mason Williams, 2016 |
| Wanda Jackson, 2013 | Stanton L. Young, 1991 |
| A. Jaye Johnson, 2013 | |